I've always thought having a blog is a good idea, but I've been giving myself many reasons (even excuses) to start one. It's not like I am very creative in my reasoning either – I don't have time, I don't have anyone to take pictures of me, Vancouver weather is not ideal..etc. This year, no more excuses, I decided to embark on this journey to start documenting my outfits, my thoughts and the littlest things in life. I welcome you to join along the way.
What better way to start my blog than having an outfit post. After all, this is going to be a fashion blog, or so I hope.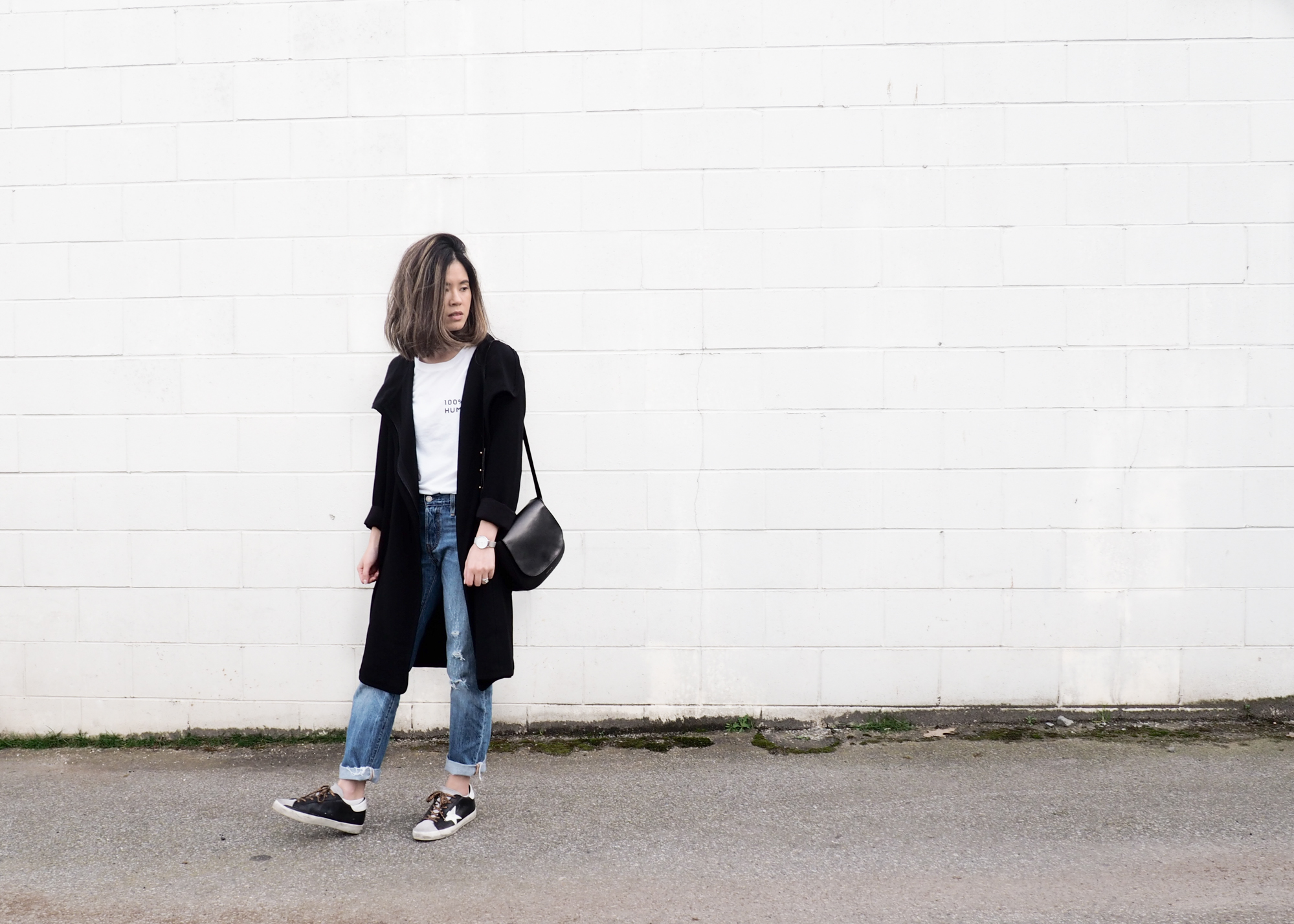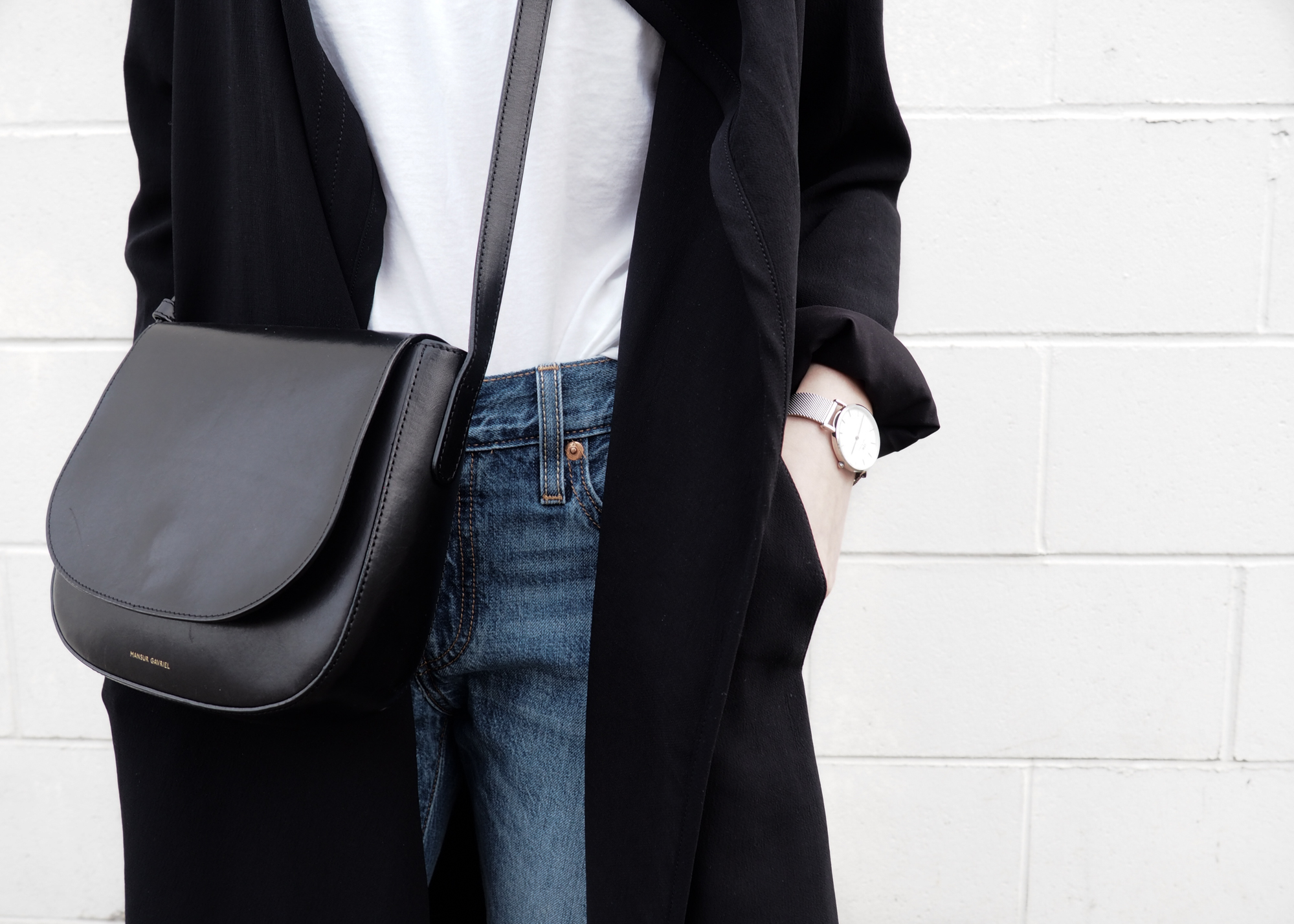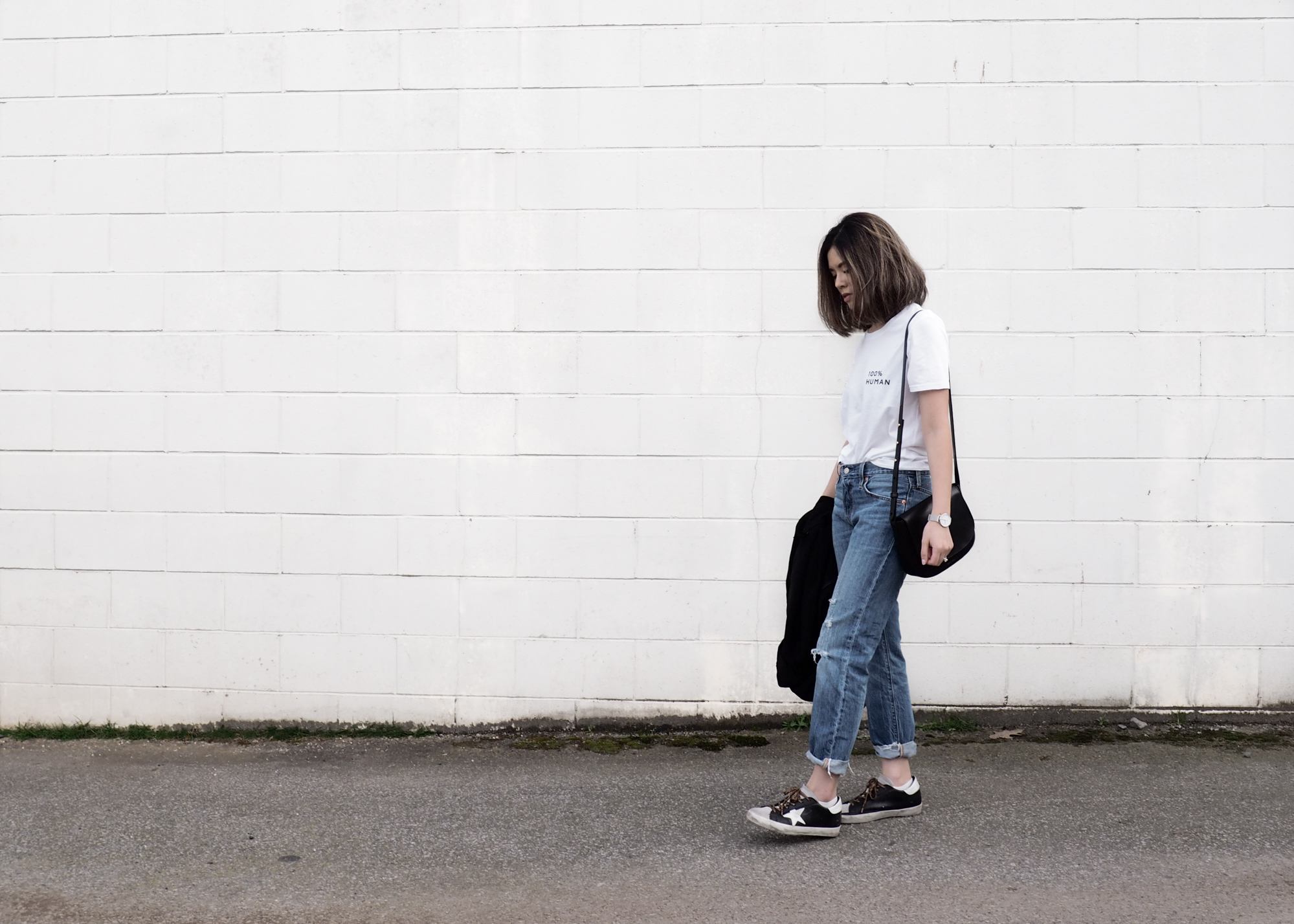 Spring has officially arrived a week ago. Although it's still chilly in Vancouver, I am already shedding heavy layers. I really really don't like wearing coats, but let's talk about that another day. This spring, I am crushing on duster coats. Their long length, easy layering and light fabric make a great choice to bid winter good bye. What I've got here is from Aritizia last year. Their current version of this one keeps calling my name. I am very tempted to take it home… maybe I will!
DETAILS. Duster coat: Aritzia / Tee: Everlane & pink / Jeans: Levi's 501 & 505 / Sneakers: Golden Goose / Bag: Mansur Gavriel here here
SHOP THE POST.