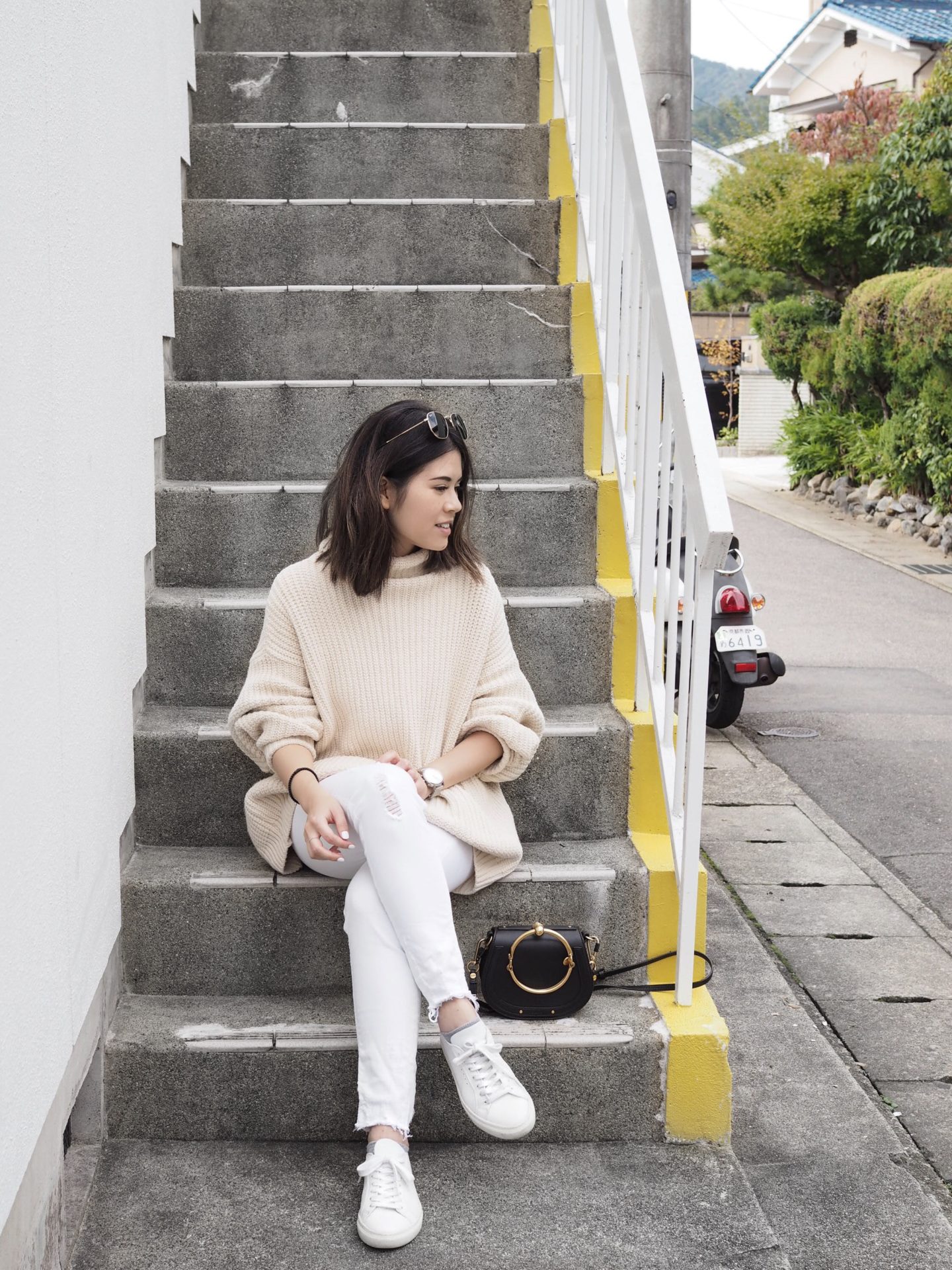 For us shopaholic, Black Friday is the best day of the year. We patiently wait, we carefully plan, we meticulously strategize and we give a warm welcome when American Thanksgiving arrives with its BFF Black Friday.
Black Friday shopping can be daunting and scary – yes, I know. We want to get the best deals and the items that are the most valuable. To make your shopping easier, I've lined up a few retailers that I WILL shop at, along with some tips I've picked up from experience:
ASOS: ASOS is having 30% off on EVERYTHING until Tuesday Nov 28th!!! Code is "EPIC30". This is the best sale for ASOS so don't miss out! Here are my picks and my tips on shopping at ASOS:
ASOS's own brands have great items. However, don't forget that ASOS also carries other brands too! During a site-wide sale like this, I love to stock up on brands that don't usually go on sale, such as Quay Australia sunnies, Adidas NMDs, Adidas Tubular, Alpha Industries and Free People. Okay, I am ready to take some Quay Australia sunnies home – such great prices!!
For some items, there is a size predictor that predict what size you'd wear for that item. I find that pretty accurate once you enter all of your information. If you are unsure of your size, give it a try! For reference, I am 5'2 & 105 lbs, and I wear US2 for coats and size up to US4 for oversized sweaters.
Standard shipping to Canada is free for purchases over $35. For US, standard shipping is free for purchases over $40.
NORDSTROM: Before 2016, Nordstrom didn't really join the Black Friday sale frenzy. But last year Nordstrom offered additional 20% off on selected already on-sale items. There were some pretty good items. I hope it is the same this year – I will continue update this section as I gather more info.

UPDATE:

 Nordstrom's sale HAS STARTED and the sale is better than ever! They really upped their game this year. See below for my picks!!

Left to right:
– Park City Pullover: I am so loving the oversize vibes of this sweater. The neckline, the sleeves and that knitting details! This pullover is going to look so good simply paired with jeans to brunch or running errands.
– Roshe Two Sneaker: GUYSSS, if you haven't bought these sneakers, YOU HAVE TO TAKE THEM HOME AT THIS PRICE!! A lot of people recommended these to me as comfy and chic shoe options so I purchased them when they were on sale for $67. NOW the price is even lower! These shoes are incredibly comfortable and stylish with just leggings. Don't hesitate!!
– Drop Shoulder Pullover Sweater: At $20 a piece, these layering pieces are simply the best foundation of  my fall and winter wardrobe. If you love oversize sweaters like me, remember to size up! I have already put the Green Wood color in my shopping cart. What about you?
– Lofty V-Neck Sweater: I can already see myself having a cup of coffee watching Netflix with this sweater. I love those nubby yarn! The wine color (like plum) is such a stylish color – I already bought two other sweaters in this color… haha!
NORDSTROM SHOPPING TIPS:
Free shipping and free return: Nordstrom is always free shipping & free return. No minimum purchase required. They have one of the best return policies amongst retailers. They do not have a timeframe for you to make a return, i,e. you buy something today and you can return it 4 months later (with tags still on and receipt of course). So if you see something you are unsure, just buy it first because sales items go fast!
Check back often! Check the website often as they are constantly restocking their sale items. So if you see something that's out of your size today, come back again tomorrow or the day after next! It might be re-stocked.
Read the reviews: The reviews on Nordstrom website are so helpful. They give you size information, material thickness and/or how to wash them. I love reading the reviews since they tell me so much more about the item than the description!
EVERLANE: Everlane does Black Friday in its own unique way. Unlike other retailers, Everlane doesn't offer discounts or promotions. Every year during Black Friday, they'd pick a cause that they are passionate about, generally relating to one of their factories, to make a donation once their Black Friday sales meet a target. Last year, Everlane made a donation to their Vietnamese factory to purchase safety helmets for their workers to wear when riding motorcycles.

Left to right:
– The Boss Boot: I cannot be happier about my Boss Boot. I was nervous about its pointy toes before purchasing. The pointy toes look good, but they are usually not comfortable. But these boots are comfortable right out of the box – no breaking in required. They instantly elevate any outfits to the kind of outfits that kick ass. They fit true to size. I highly recommend them!
– The Day Heel: I tried these on when I was in NYC earlier this year. They are definitely some of the most comfortable low heels shoes I've ever tried on, without looking like grandma, haha. I've decided to get a pair of these but I can't decide which color!! There are TEN colors! HEELLPPP! Let me know in the comments which color you like!
– The Mid-Rise Skinny Jean (Regular): If you follow my Instagram, you are probably tired of seeing me wearing these jeans. I've worn them more often than I care to admit. They hold their shape, well structured and the ankle length is perfect for us petite gals. I also highly recommend these denim!
– The Cashmere Crew: Don't miss out on Everlane's popular $100 cashmere crew. I am loving this striped version. It will go so well with dark color denim, under neath blazer or coats, and pleated skirts. Give these a try if you are thinking of some soft cashmere.
Urban Outfitter: I've been eyeing these items for a while now and hopefully UO will offer good sale for me to take them home:

Left to right:
– Cozy Reversible Coat: I already bought this coat at its original price. It is probably the softest coat you'd ever own. It's big, cozy, and reversible. I can wear it everyday.
– Oversized Thermal Button-Front Top: Thermals are awesome. They are as versatile as sweaters but thermals are just a tad more sexy. I am loving the oversize vibes from this one and I can't wait to take it home.
– Fuzzy Star Sweater: My star ongoing star obsession is urging me to take this sweater home. Throw on this sweater with some denim and a pair of booties – you are ready for brunch.
– Everyday Henley Top: This is going to be my lounging around henley. At this price point, I might end up getting multiple colorways. Though white is probably not the best color because it seems like it's quite see through. I love the rust and maroon colors! They will layer will under sweaters.
ARITZIA: Being a Vancouverite, Aritzia is like my second home. It feels so familiar and welcoming every time I step into the store. If like prior years, Aritzia will have % discounts for different brands (e.g. Wilfred, Babaton, TNA, Citizens of Humanity..etc). You can take a look at the discounts from before. I will update this section as I get more information for 2017 sale.
ZARA: Speaking from experience, Zara typically offers 20% – 30% off for entire site. AND, they start their sale early, usually at mid night EST on Black Friday. For us in the West Coast, that means 9pm on Thanksgiving Thursday night. Be ready with your wallet! We all know how evil Zara can be.
HAPPY SHOPPING, GUYSSS! 🙂