Have you ever wondered what it's like to purchase a mattress online, and set it up in less than 15 minutes? I've been a huge fan of Casper mattresses for the longest time (no joke!!). Any innovative brands that try to disrupt their respective industries are my favorite, Capser is no different! I was SOO excited when Casper reached out and asked me to try out their mattress; so excited that I immediately texted my hubs, "CASPER WANTS TO COLLAB!!!"
Just like all other blog posts I've read, Casper mattresses are so easy to set up. They come in an elongated box. If you ordered their sheets and pillows, each of them come in separate boxes. The mattress in this post is "The Casper". Alright, read along to find out my review on The Casper mattress:
Set up:
As I mentioned, it takes no more than 15 minutes to set up the mattress. Simply take out the rolled up mattress from the box – the air will flow in and inflate the mattress as soon as you tear apart the plastic cover. The Casper mattress is very light to move around. Compared to my old mattress, Casper is like feather!
How it feels:
This is a memory foam mattress (that's why it can be rolled up). The mattress is on the softer side, rather than firm. If you love firm mattresses, these are not for you. For me, I've been sleeping on stone firm mattresses all my life so I welcome a change for my beauty sleeps. I love how soft Casper mattress is, yet providing enough support for my back. I sleep on my side as well as on my back so it is important to have lumbar support, and not feel like I am sinking into the bed. The softness definitely makes it difficult to wake up in the morning!
Pillows and bed sheets:
I also need to take a moment to talk about how awesome Casper bed sheets and pillows are. These two items are exceptionally well done! I am quite picky about pillows as I have had neck issues in the past. Casper makes its pillows with an idea of "a pillow in a pillow" – the inner pillow is supportive, while the outer pillow adds a soft touch of fluff. The firmness keeps the pillow's shape which makes it comfortable to both lean on (e.g. reading in bed) and sleep in (oh, those Sunday mornings). Bed sheets on the other hand are very well made. The package includes both a flat sheet and a fitted sheet. The fabric of the sheet is definitely light weight and breathable. The fitted sheet has grippy elastic that keeps the sheets in place. I LOVE THIS DETAIL! So thoughtful of Casper.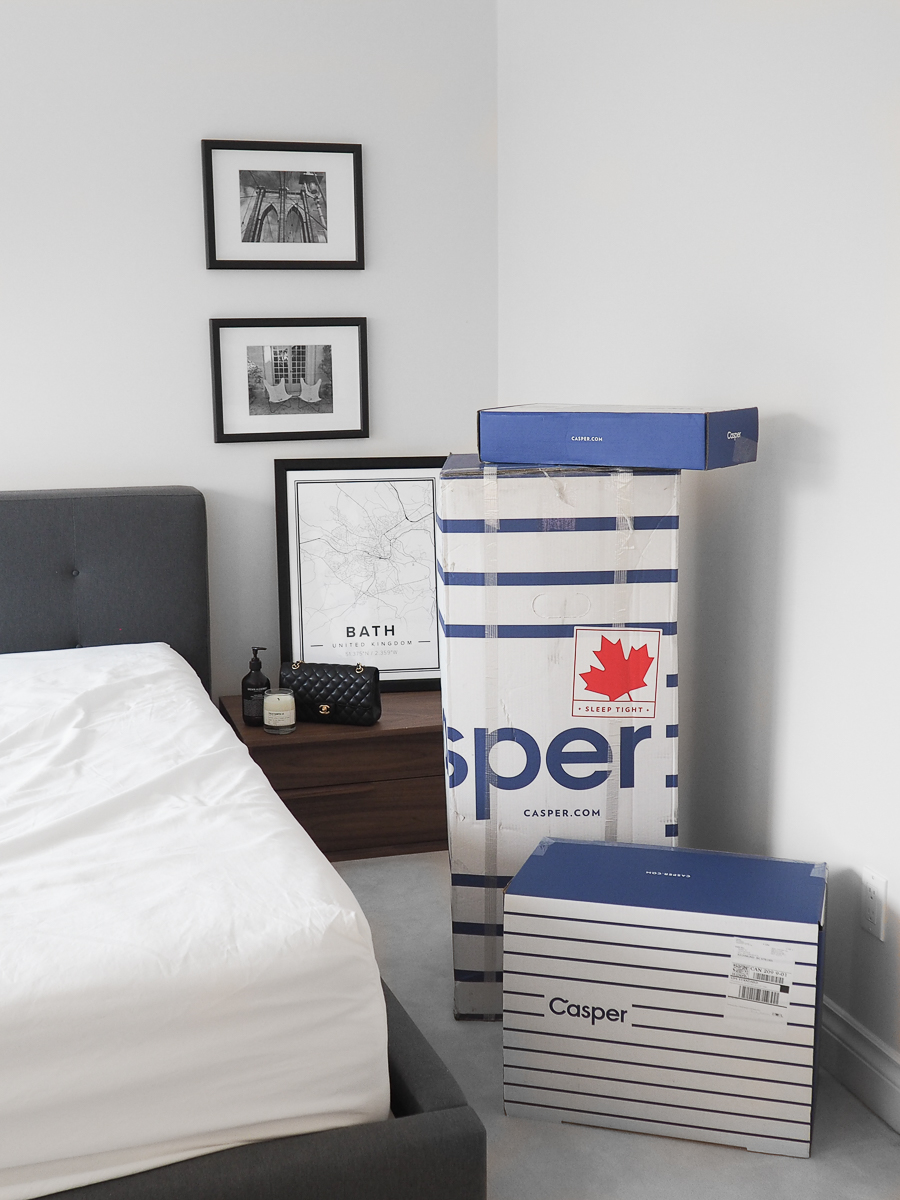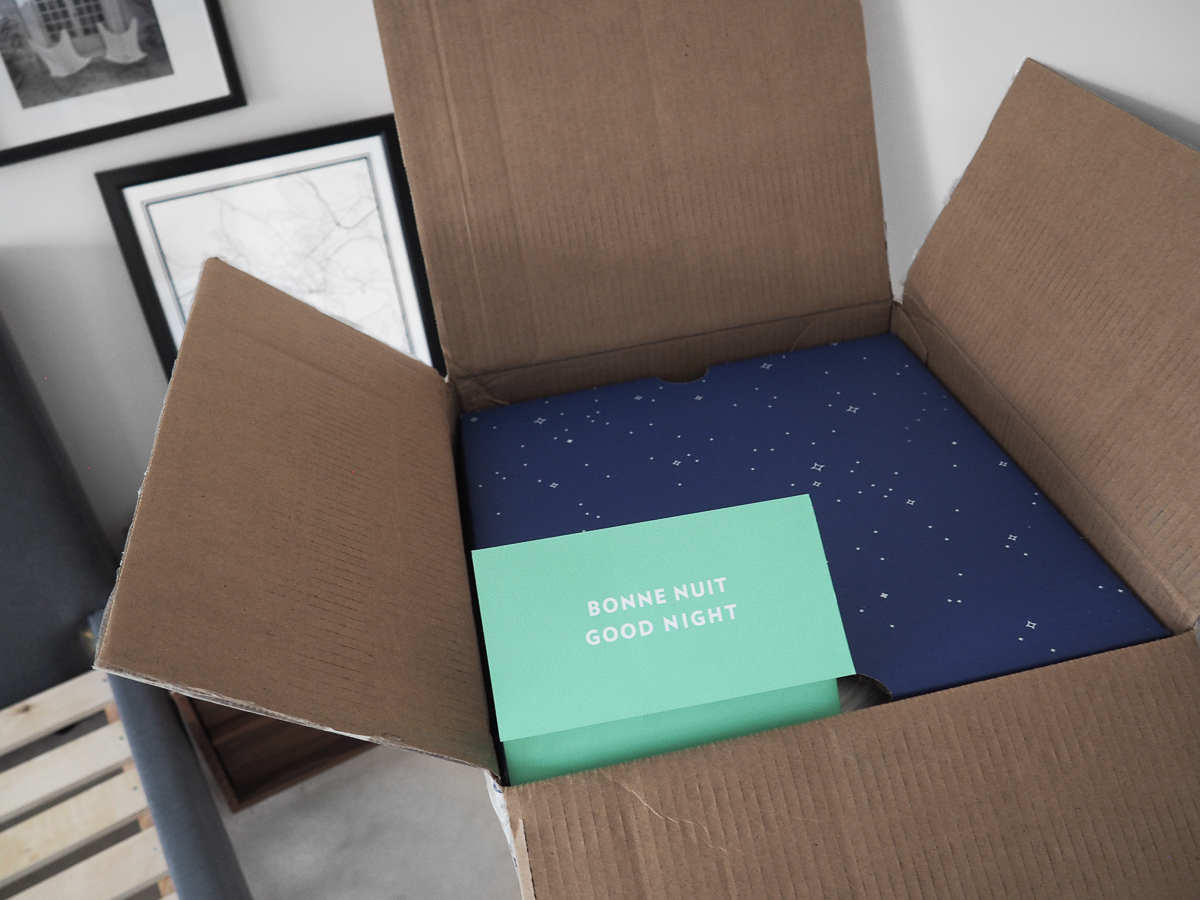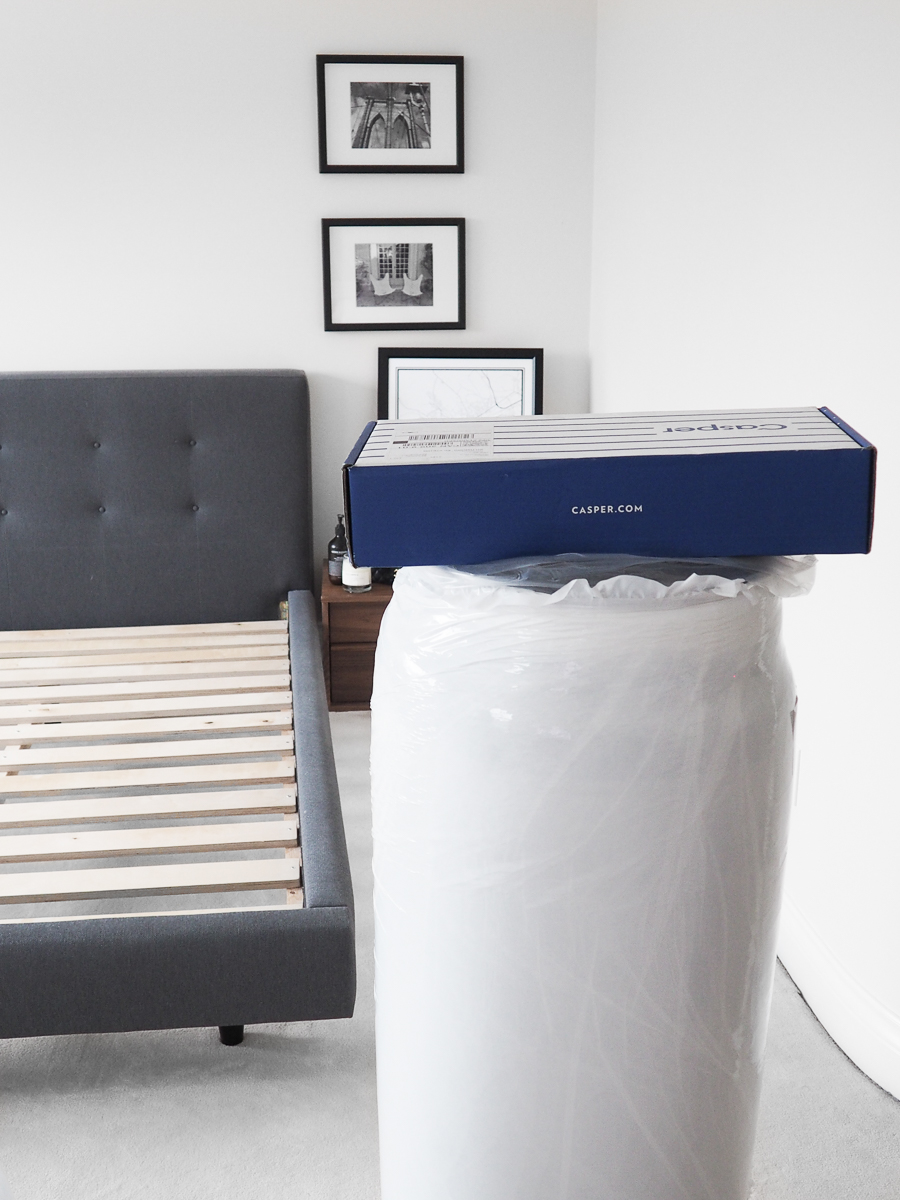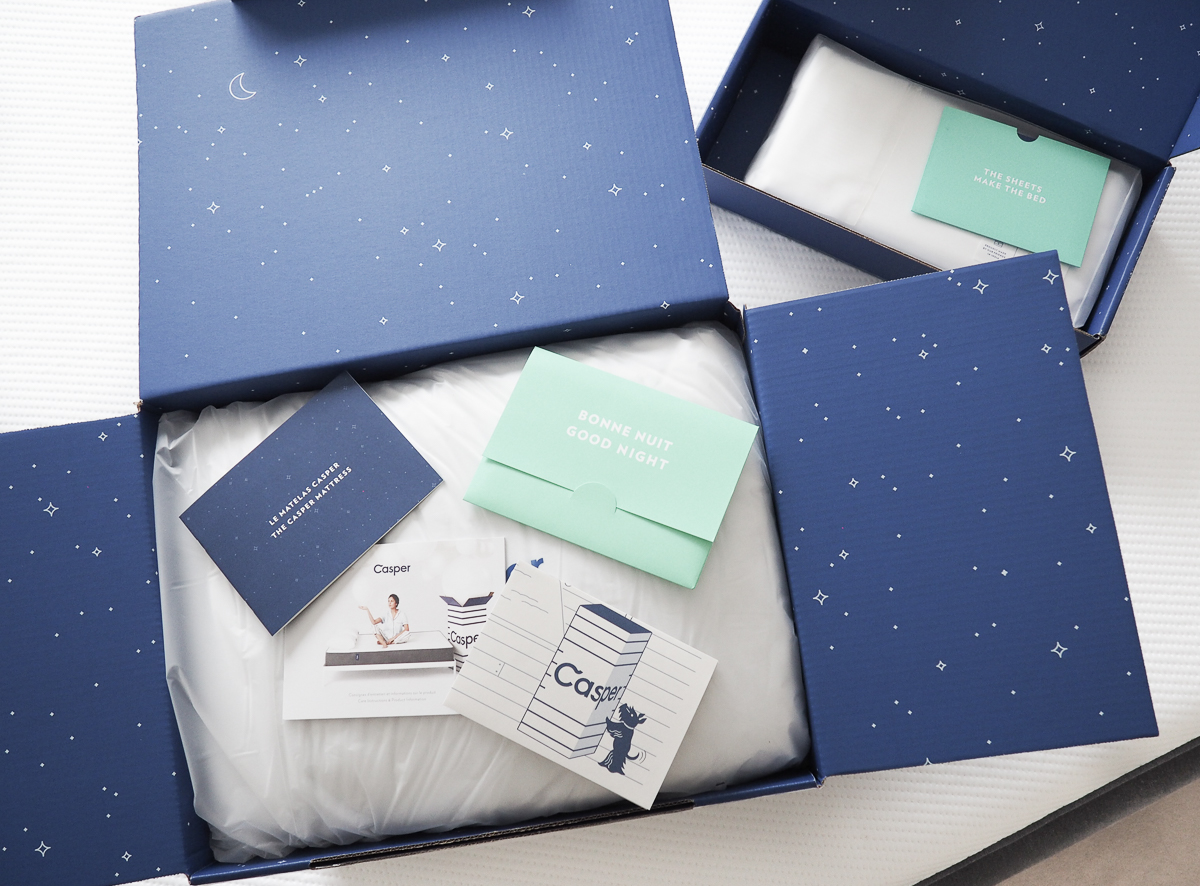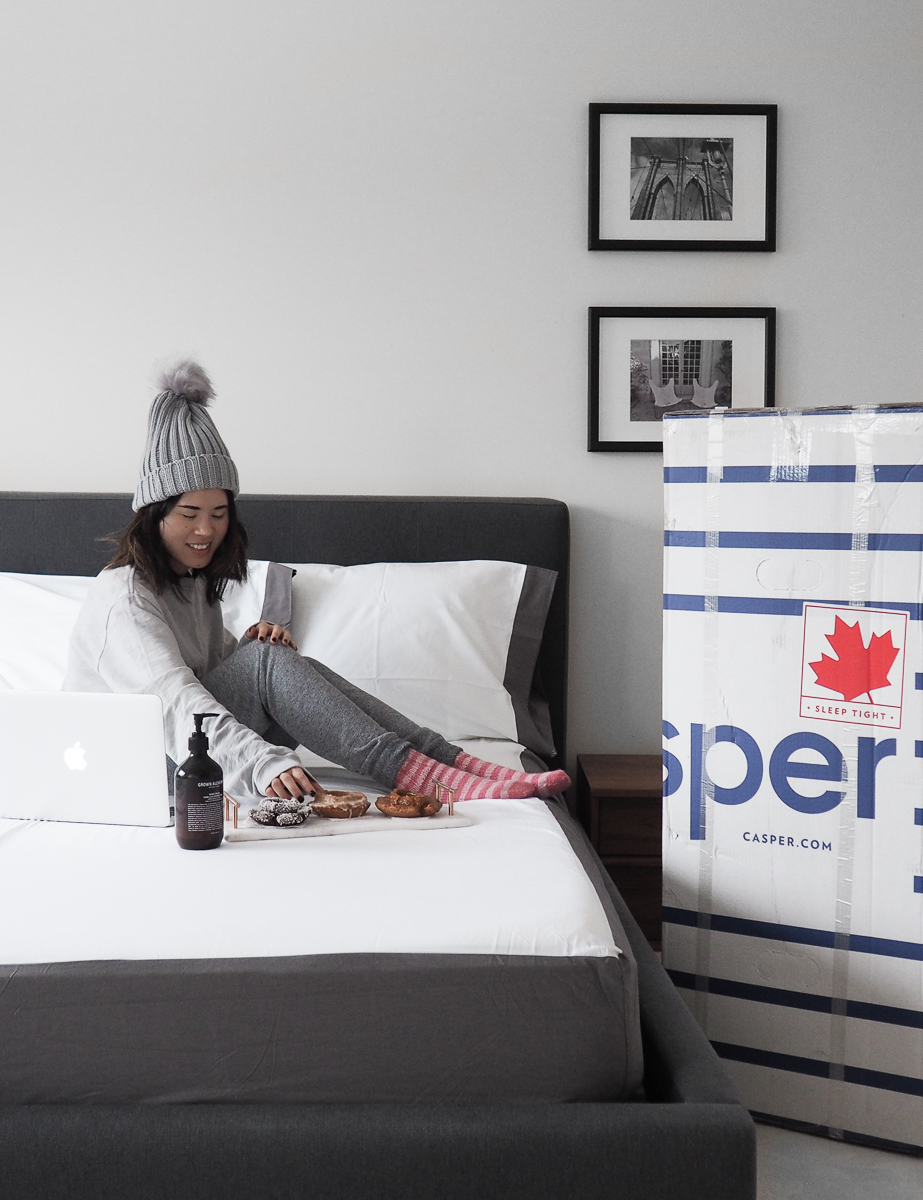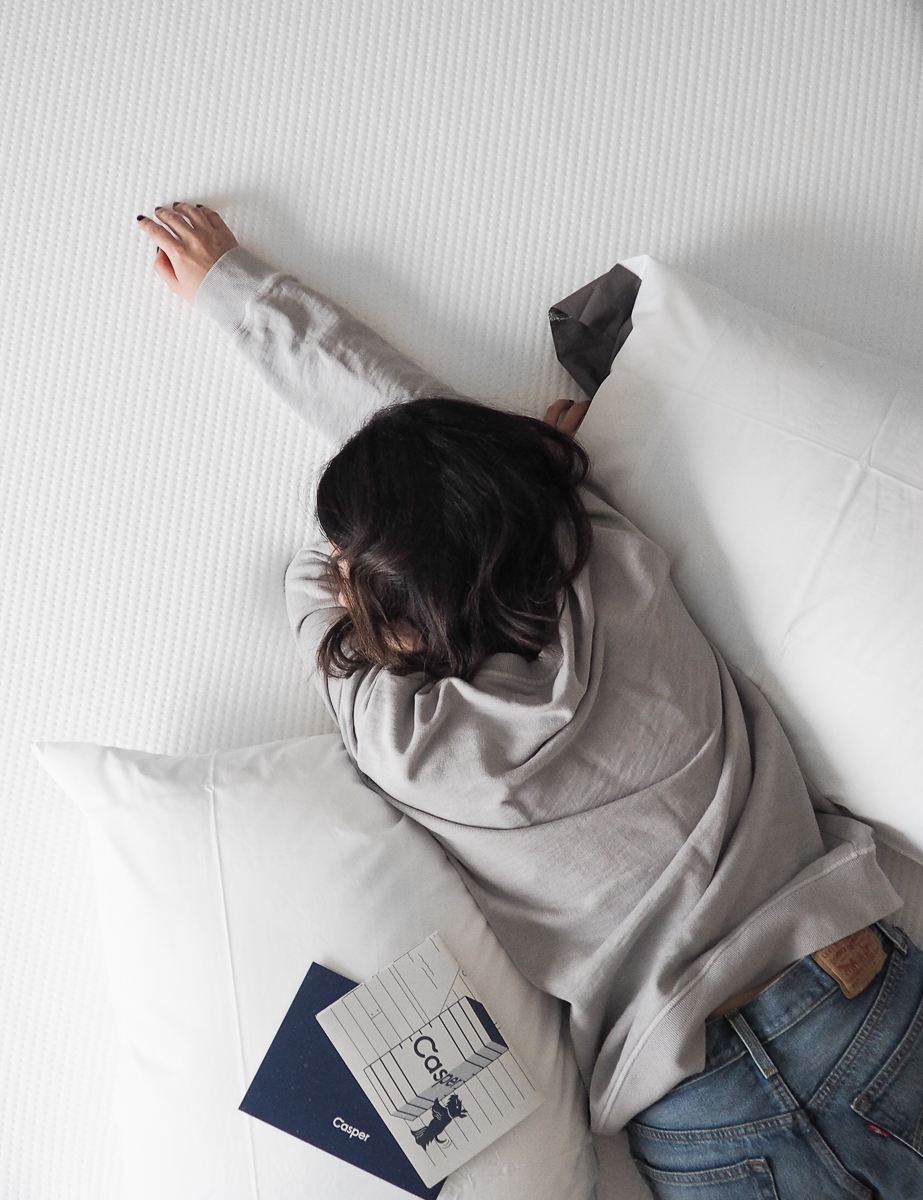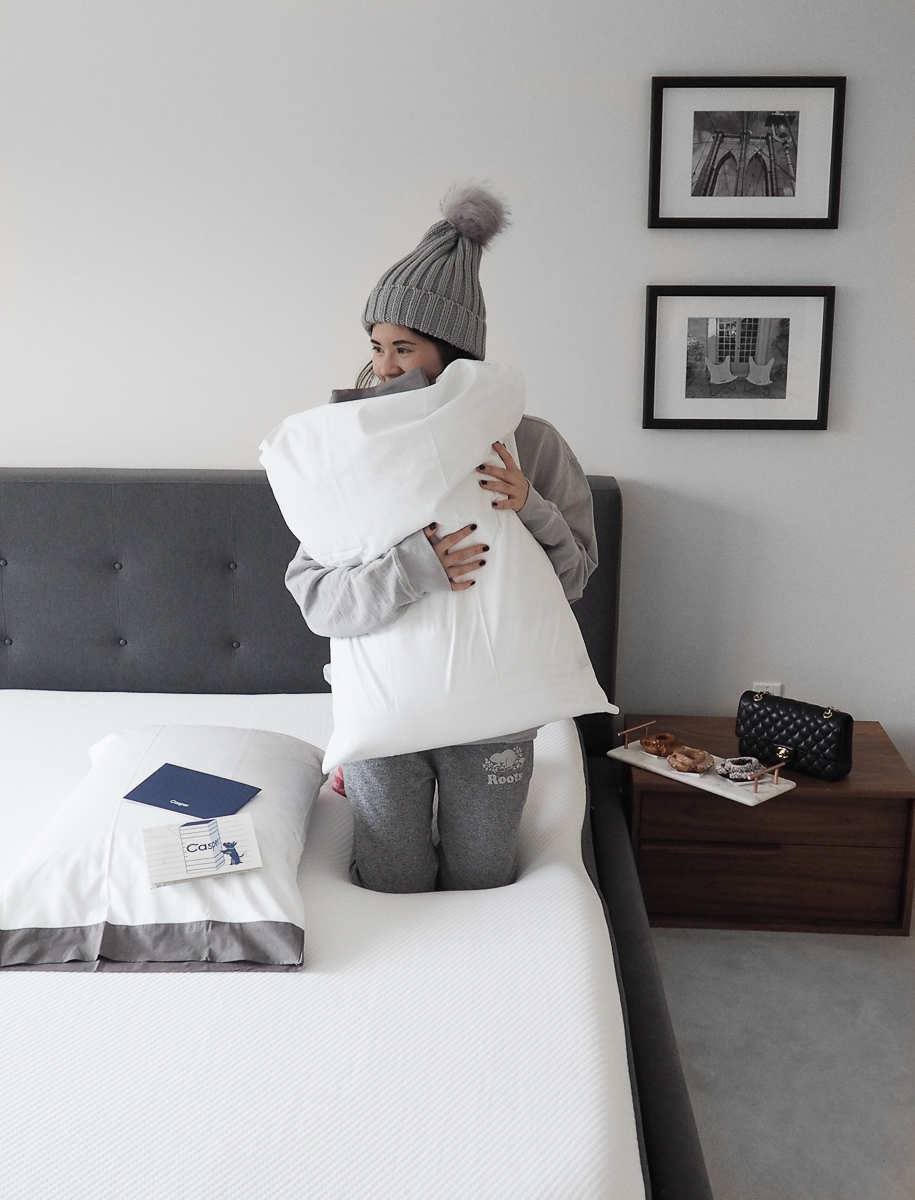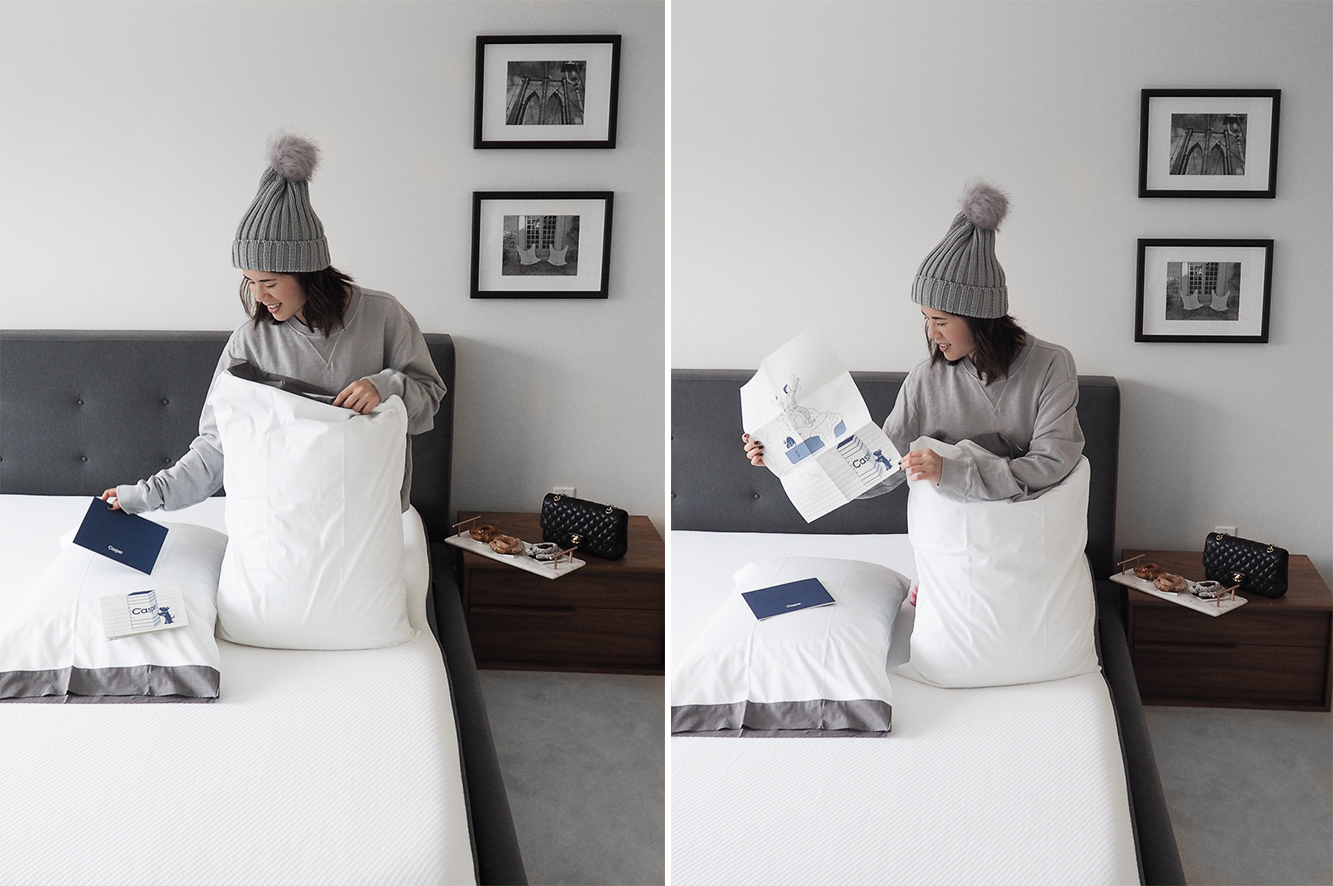 I've had a wonderful time falling asleep on The Casper mattress – something that I've looked forward for a long time. If you are interested, buying and returning these babie can't be more easier:
100 nights trial: You get 100 nights to try the mattress and pillows on. If you don't love them,  Casper will pick it up and give you a full refund.

Free shipping and free returns: Free shipping is included with every order and returns. Casper does its best to donate used mattresses to local charities.

Exceptional customer service: they are always here to help!

HEAD TO CASPER WEBSITE HERE, AND USE PROMO CODE "HINT75" THAT GIVES YOU $75.00 OFF! Promo code expired on Dec 31 2018.
This post was produced in collaboration with Casper and I received product in exchange for producing this content. As always all opinions are my own.