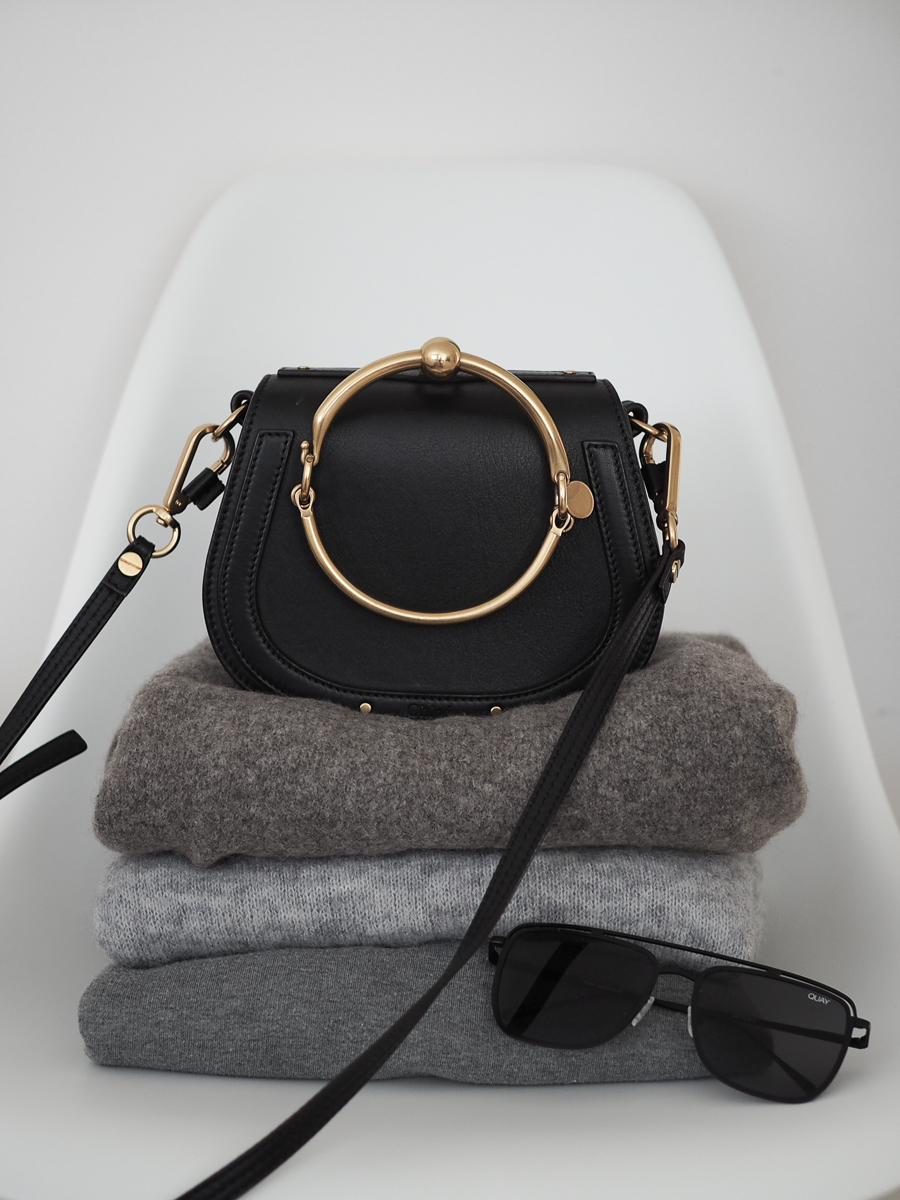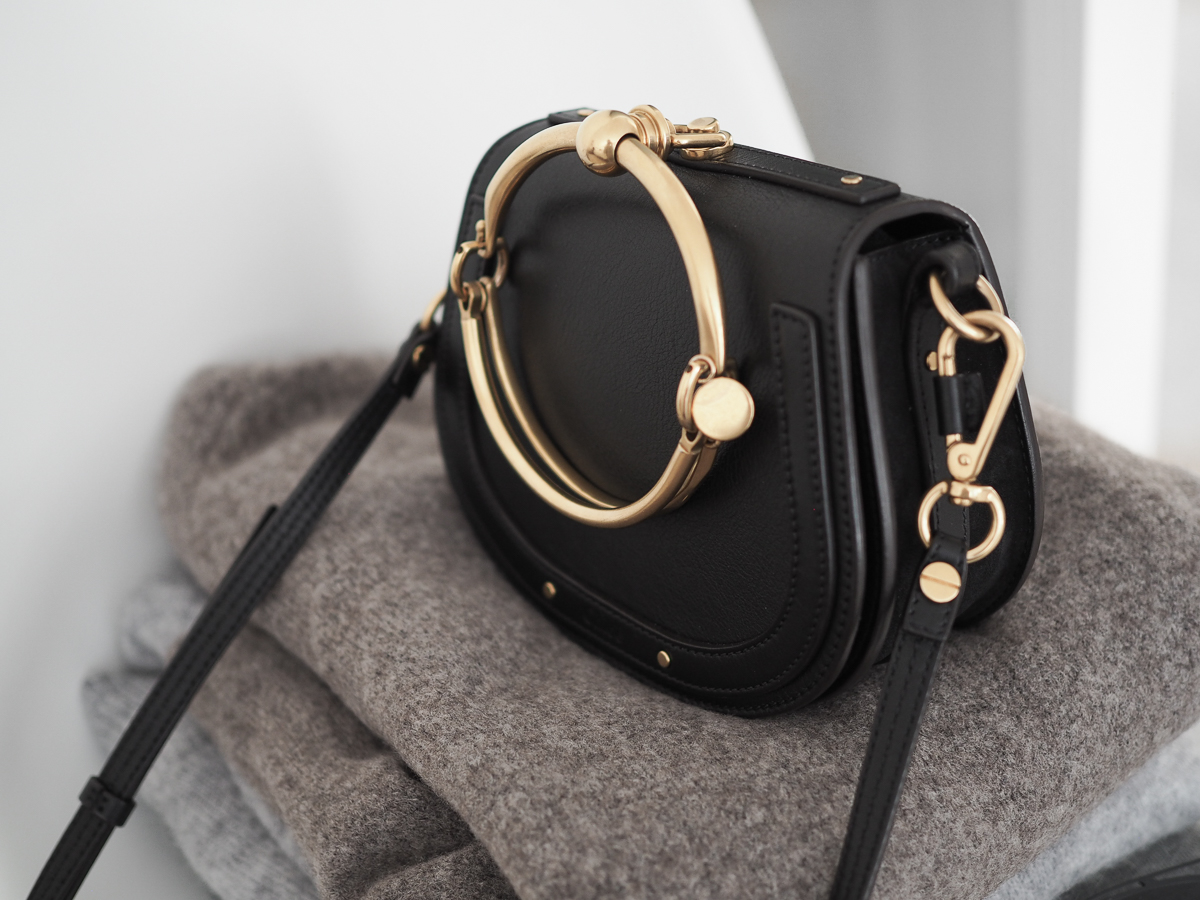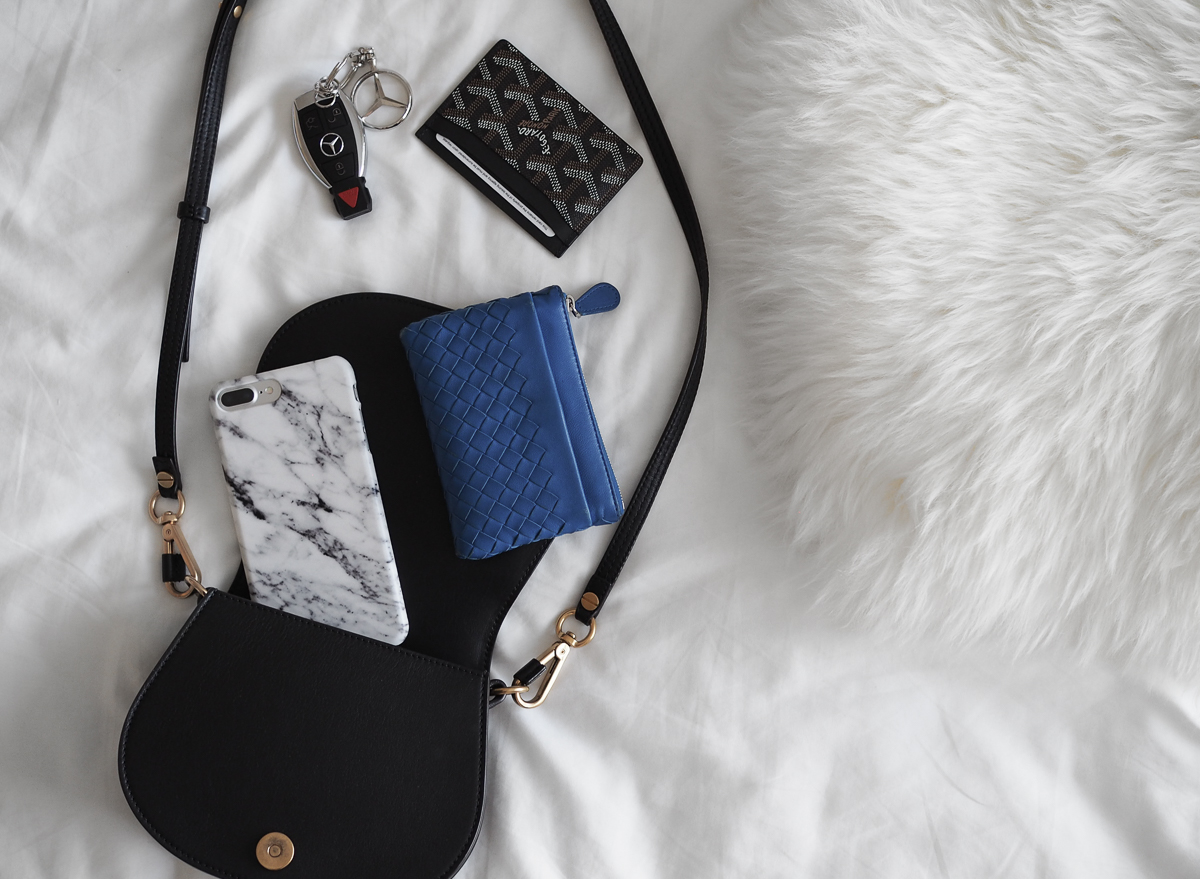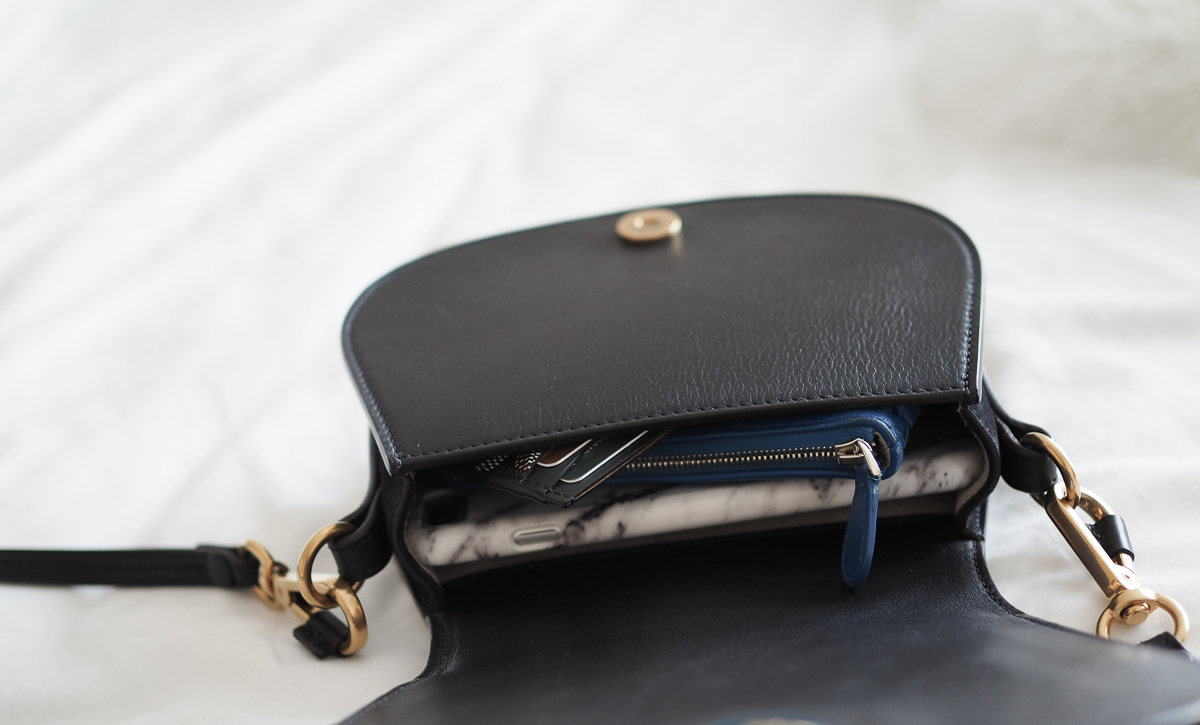 I have a strong love for handbags – they can be the center of an outfit while elevating high
street brand outfits. With a limited budget, I generally purchase 1 (or 2 if I don't buy random things) quality bags a year to add to my collection. Chloe small Nile was my 2017 choice. After using it for more than half a year and taking it on to two trips, I've got the real pros and cons about the bag here. Read on to find out what I love about the bag and most importantly, what I don't love about the bag.
WHAT I LOVE ABOUT NILE:
It's cute. No, it's SO cute. I fell in love with the design of Nile. The round buckle at the front just
makes it so fun and chic. The small size is proportional to my 5'2 frame and the bag just
looks super stylish!
Short strap: this is very important to me. Cross body bag is my favourite type of bag,
because they free up my two hands (so I can shop with one hand and sip coffee with the other). However, I am short. With my height at 5'2, most cross shoulder bags on the market
have straps that are simply too long for me. Here is a tip for you: when wearing a cross body
bag, the bag should hit around your buttocks area, no longer than your buttocks. When your cross body bag hangs at your thigh area (too long), it makes you look shorter. On the other
hand, if the bag hits your pelvis area, you'd look taller and more proportioned. SO, coming back
to Nile bag, the strap is short enough for my frame (19.7 to 22.8 inches) – super duper
bonus.
Comfortable strap: Nile's strap is very comfortable. When wearing the bag on one shoulder,
the bag stays put on my shoulder and doesn't slip off.
Can be worn two ways: the bag can be worn two ways – as a cross body and as a top handle, carrying the bag by the round buckle. Strap is removable too. I love the versatility.
WHAT I DON'T LOVE ABOUT THE BAG:
Size: This is a really small bag. It doesn't fit much, which is a pro and a con at the same time. For me, this bag is a tad too small. The bag does fit an iPhone 6+ (or 7+), see photos above, BUT, it's a struggle to put it in/take it out. Once I put my phone in the bag, I don't want to take it out because it's too difficult to put it back haha. I so wish Chloe designed the bag just half an inch wider. That will make everything much easier.
The front button: the front button that opens the bag is a very tight magnet button. It makes opening the bag much less convenient because I'd have to try hard to pull it open, while making sure I don't scratch the leather.
The leather: my bag has suffered a few scratches as the leather is not completely scratch-proof. I am somewhat okay with the scratches because I know it'd happen sooner or later.
Overall, given the cons, I still love the bag. Because I bought the bag when it was a hot new item, I didn't get to feel it in person before placing an order. I never realized it was this small and the front button was this tight. And yes, I really don't like the front button. Would I have bought it again if we reversed time back to spring this year? Maybe not. HOWEVER, if you are in love with the design of the bag, everything will be worth it. Are you eyeing a small Nile? How are you loving yours? What do you think of the bag? Let me know in the comments!!