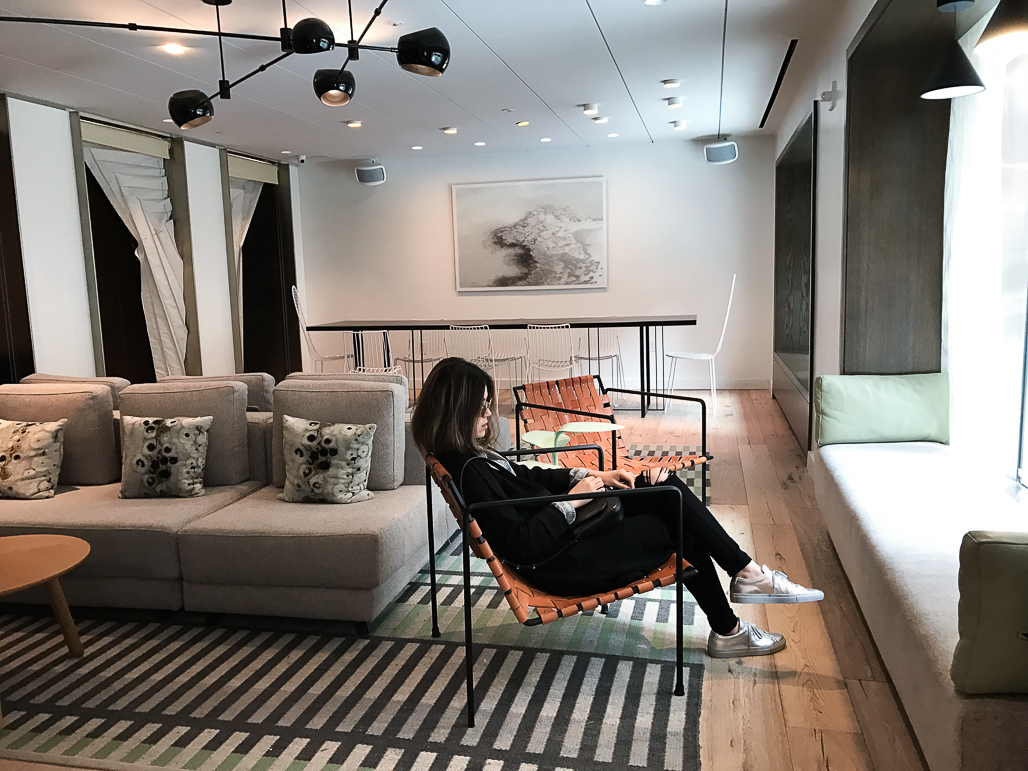 We are so lucky to get to stay at The Time New York during this trip. Big thanks to everyone at the hotel to take care my hubby and me. Speaking of my hubby, I am trying to think of a nickname for him for the blog.. can't think of any interesting names.. any ideas?
If you like all the hustle and bustle New York has to offer, The Time's location could not be better. It is located amongst all the Broadway theaters and it is 3 mins away from Time Square. The hotel has all the amenities around it, coffee shops for breaky, convenient stores for junk food, shopping, and lots of restaurants. You can even watch the Chicago show and be back in your room in five minutes – I am not exaggerating because Chicago theater is right across the street!
The room is beautifully and thoughtfully designed. The designer really had their customers in mind when designing the room. For example, the bedside tables have USB plugs built into it. So when you are about to sleep and realize your phone is running low on juice, you don't need to get off the bed to charge! Another thing that is really cool about the room is that their TV is built into the mirror! I don't know about you but this is the first time I've seen a mirror TV. haha!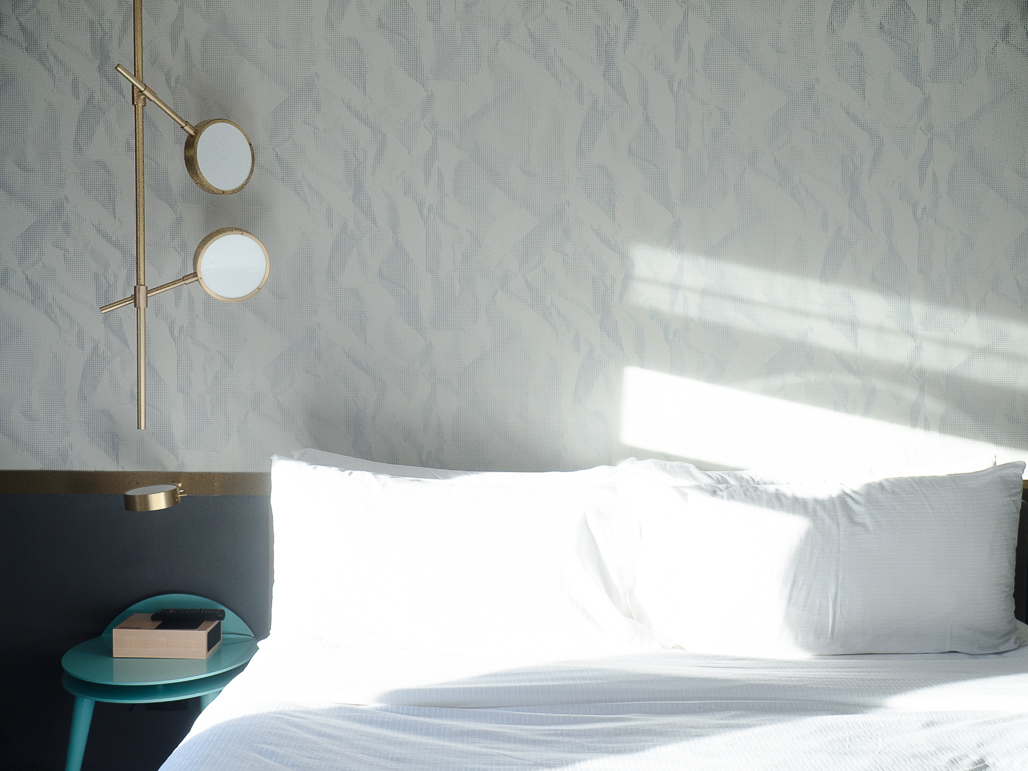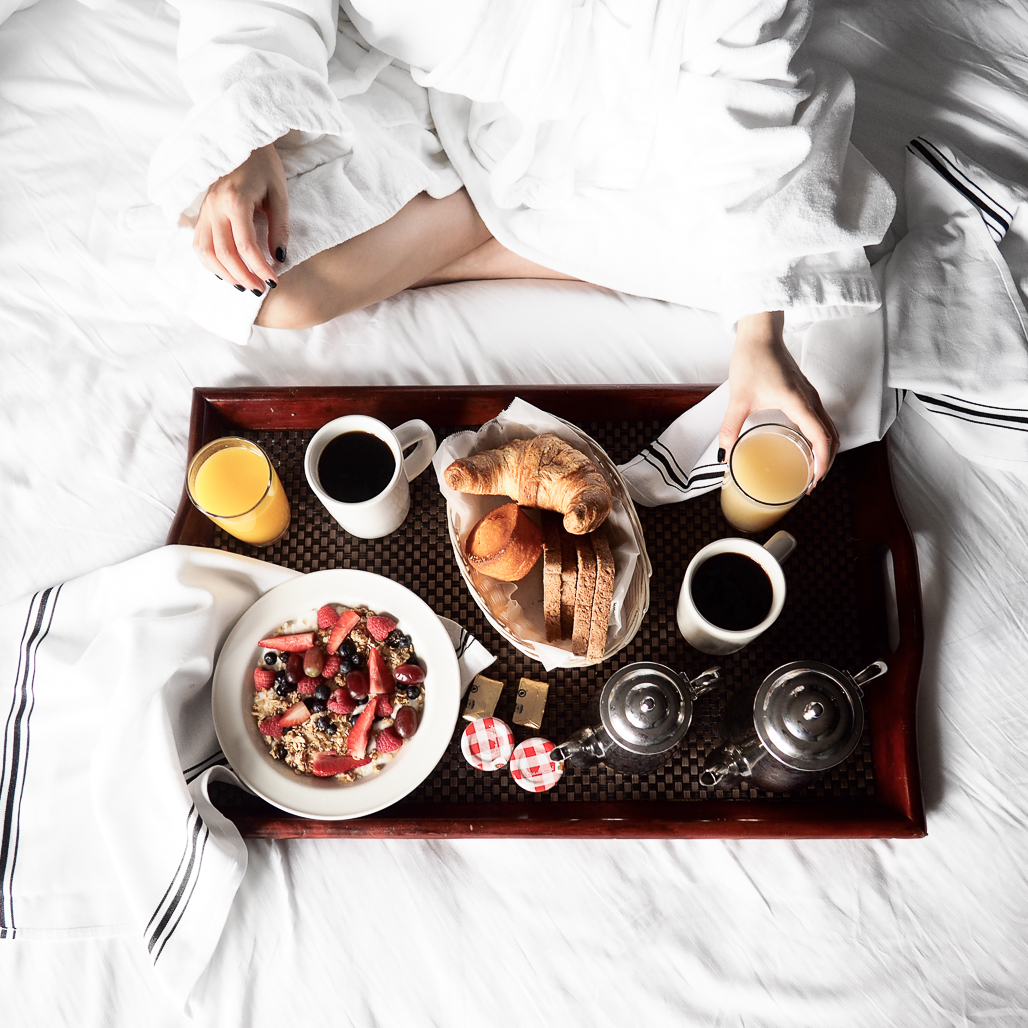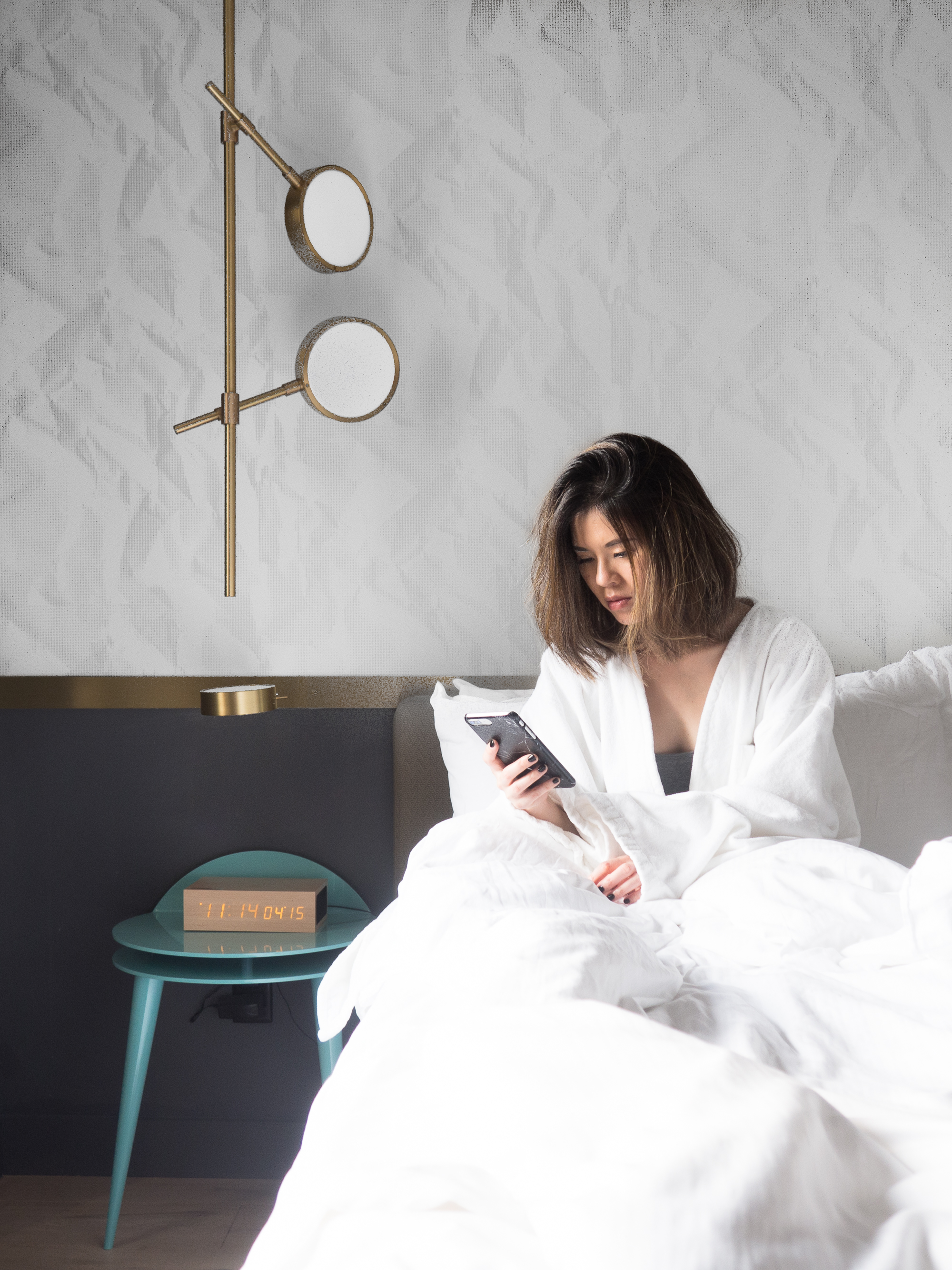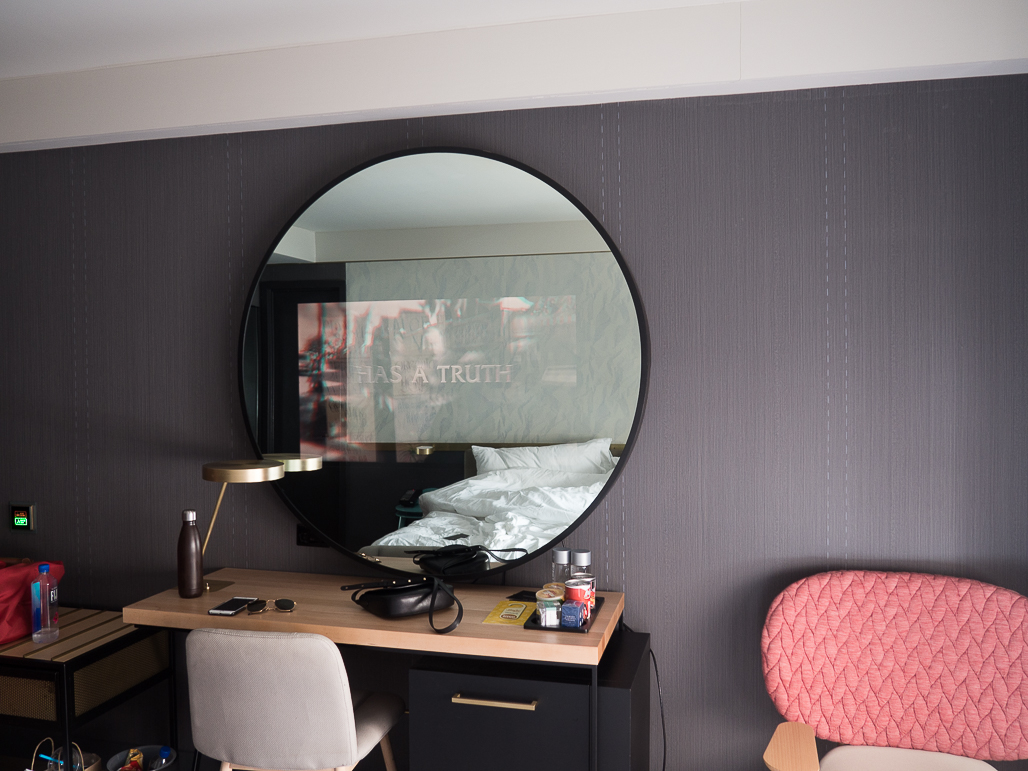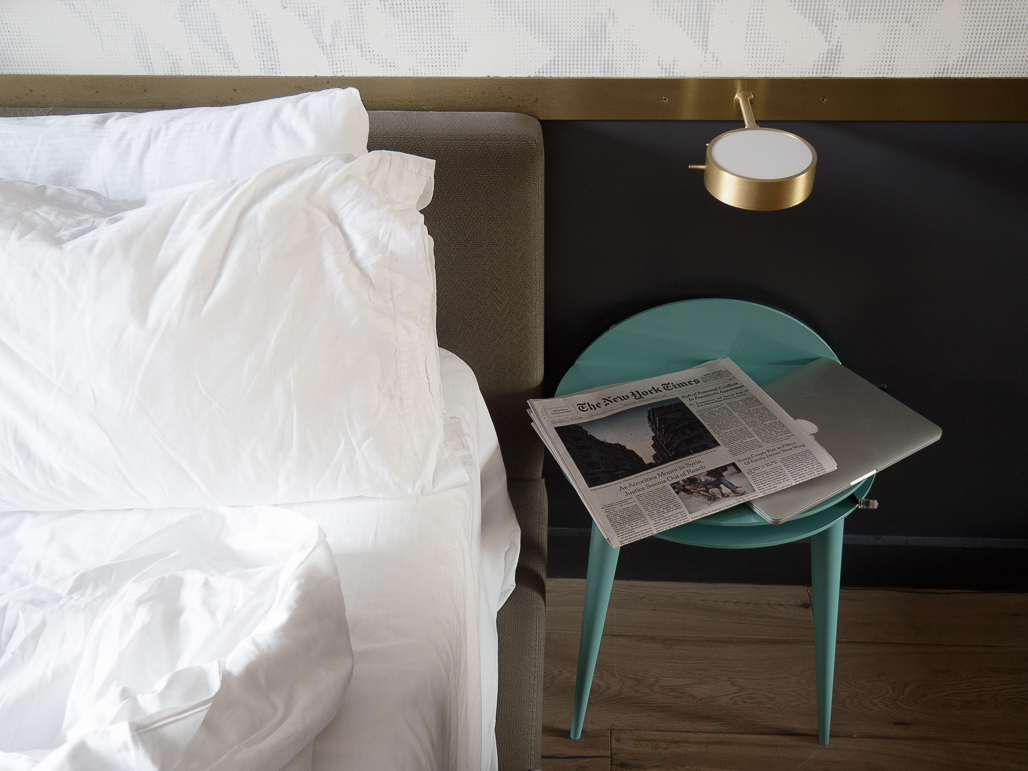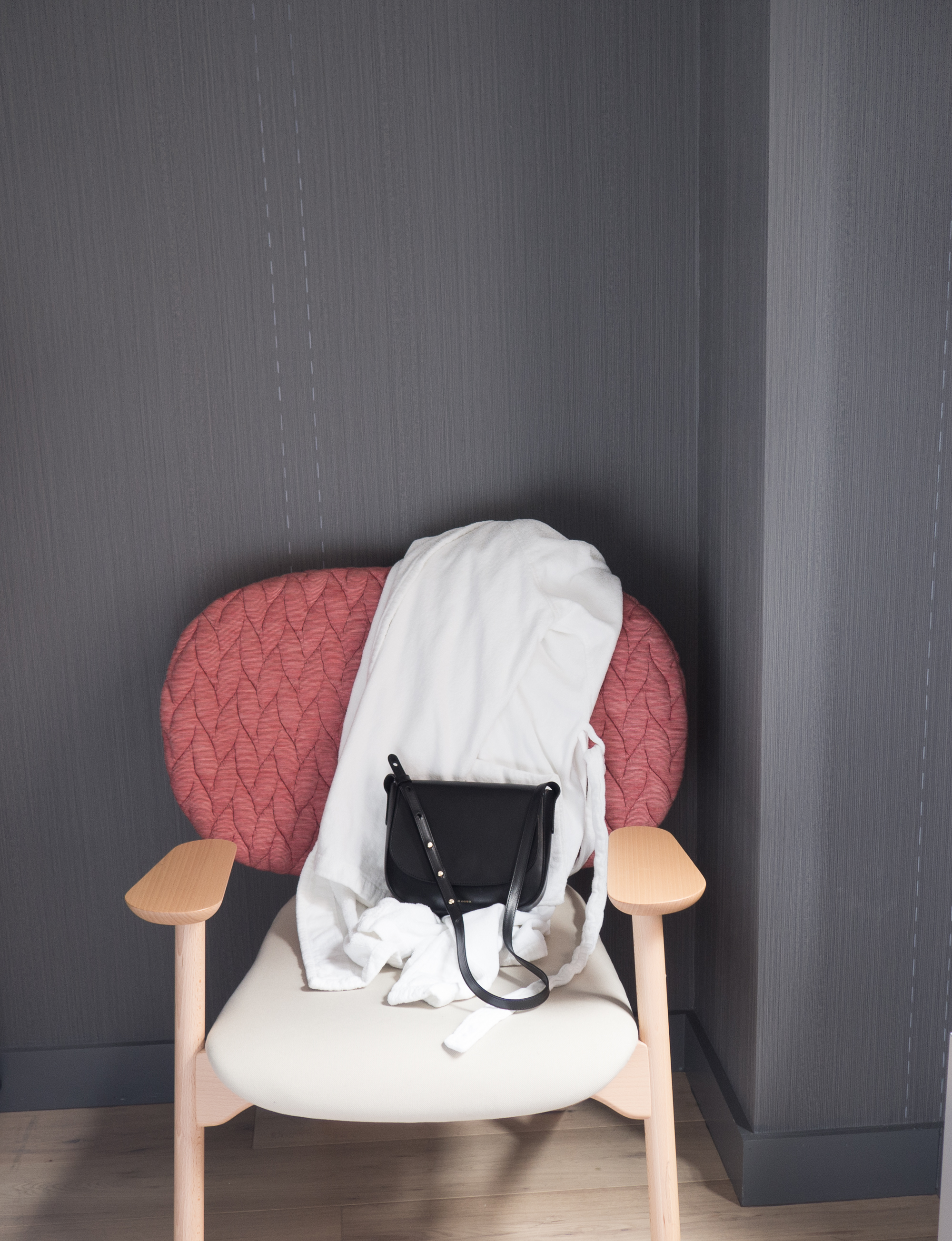 You can, of course, get yummy breakfast in bed because who doesn't want some delish food in bed while on vacation!? If you are feeling some glam, the Serafina restaurant at the hotel has all sorts of delicious food. Johnny and I also had breakfast at the restaurant one morning – I loved their freshly squeezed orange juice. Woke me up right away!
Check out my other New York posts here:
New York outfits
Away with Away
Learn more about the hotel here – The Time New York
http://www.thetimehotels.com/