During our two-week Europe trip, we visited numerous towns and cities, which required us to be constantly packing and unpacking. It was important that I packed light, and stayed organized.
I am not a planning-to-the-second kind of person. I don't pre-plan my outfits; I don't make Powerpoint of my outfits; I don't know what I'd wear from day to day. Why? Because I am on a vacation! Vacation doesn't need much planning. I wear what I feel like that day, maybe we impulsively decide to take a cruise, I'd throw on a maxi dress. Going on a nice dinner date? I put on my LWD, little white dress that is.
I pack all my favorite cloths with me, the ones that make me feel like a princess. But I do make sure I don't overpack because dragging heavy luggages is such a nightmare. Between hubby and I, we had a carryon and a check-in luggage, both by Away (their luggages are quite addictive…oh and have you seen their new minion luggages?).
And yes, we need some instant noodle for our Asian food fix.. We devoured them on our first time in London haha.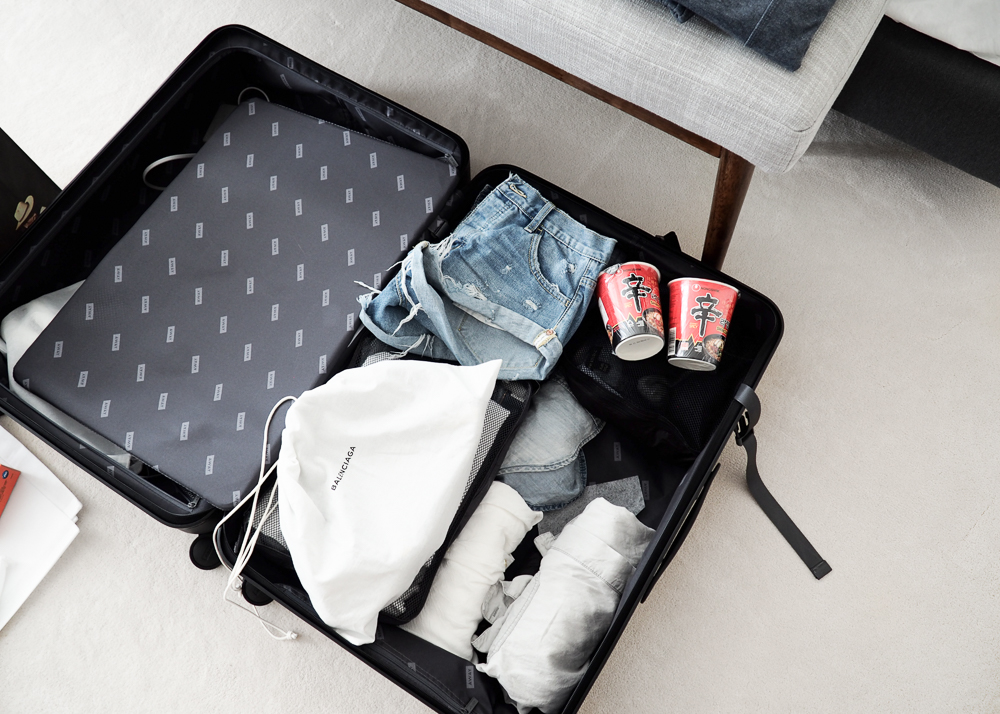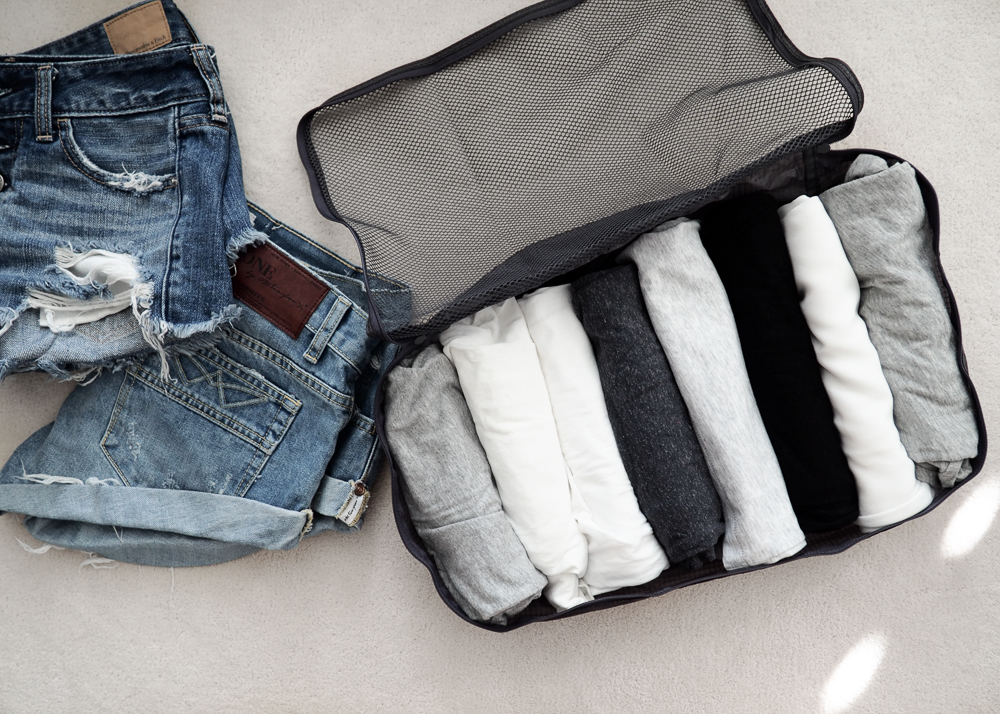 To stay organized:
Use pouches: these pouches are a god send for luggage organization. I use it for my tees, undies and denim. There is no way for your luggage to look messy if you use pouches. I got my pouches from here. Always use pouches!
Roll your clothes: rolling your clothes not only makes them less wrinkly, it also saves room. Once your clothes are rolled, they are smaller and easier to stack.
Use shoe bags: this is my FAVORITE tip. Shoes take up the most space in my luggage. This trip was the first time I bought actual shoes bags. Before I'd just cover my shoes with plastic bags (how embarrassing haha), and toss them into the luggage. I got my shoe packs from here. These little shoe bags are inexpensive, not bulky and easy to use. I also use them to put all my chargers and cables – camera charger, phone charger, HDMI cable… Why HDMI cable? We like to watch our late night Netflix on hotel big TV haha.
Separate your things: Because Away luggage has two sides, I put all my clothes on one side and all my things on the other side. Things being shoes, hair dryer, toiletry, chargers…etc. This way, I know exactly where to look for what.
Dryer sheets to freshen up your clothes: During a long trip, clothes tend to have the "old" smell, because it's been stuffed in luggage for many days. I use dryer sheets so that at least they smell like they have just been washed.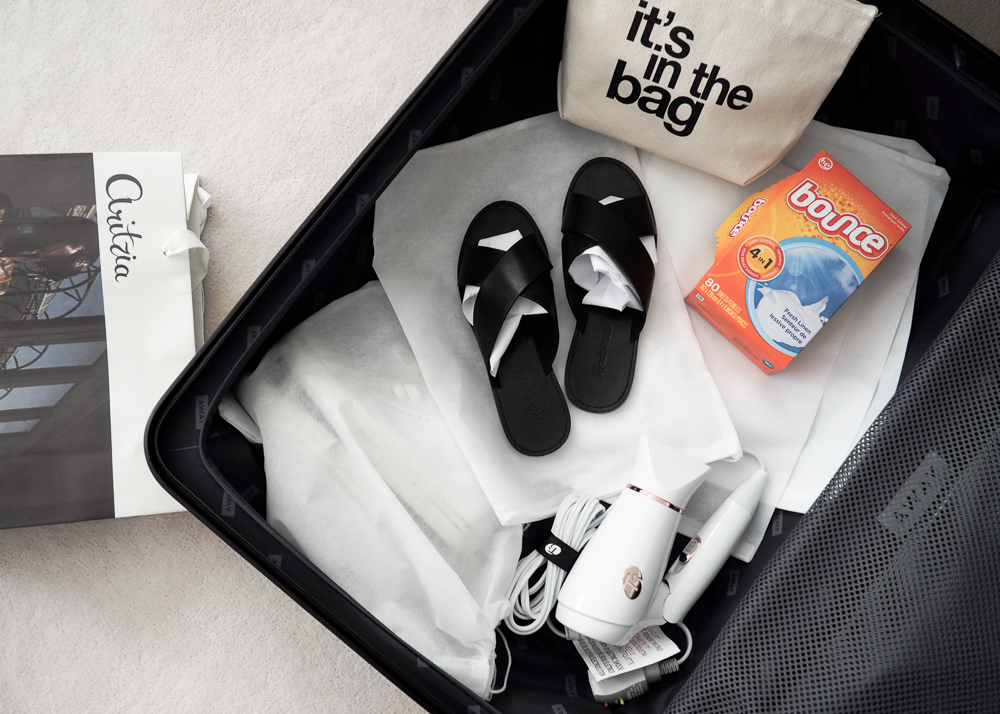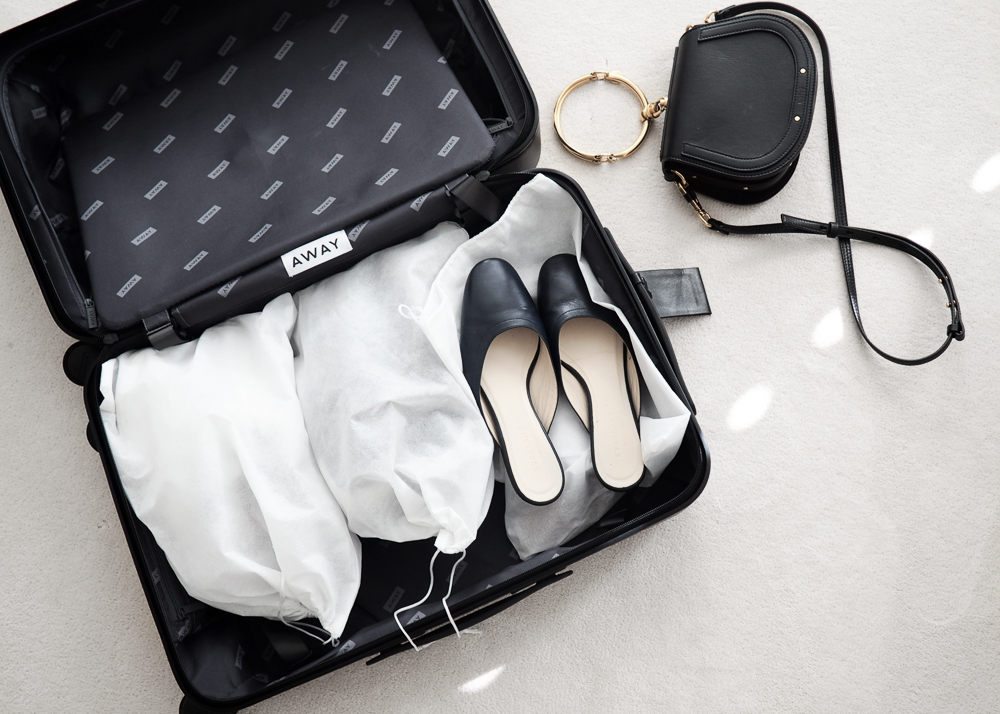 The mistake that I made.
God, what a mistake. I definitely did not think this would happen. Caught me by surprise!
I brought the gel bra petals with me since they are the BFF with off-the-shoulder tops. I didn't think to try them on before I left. These are the petals I brought.
I have some white camis, white dresses, off-the-shoulder tops and sheer dress. Like this one: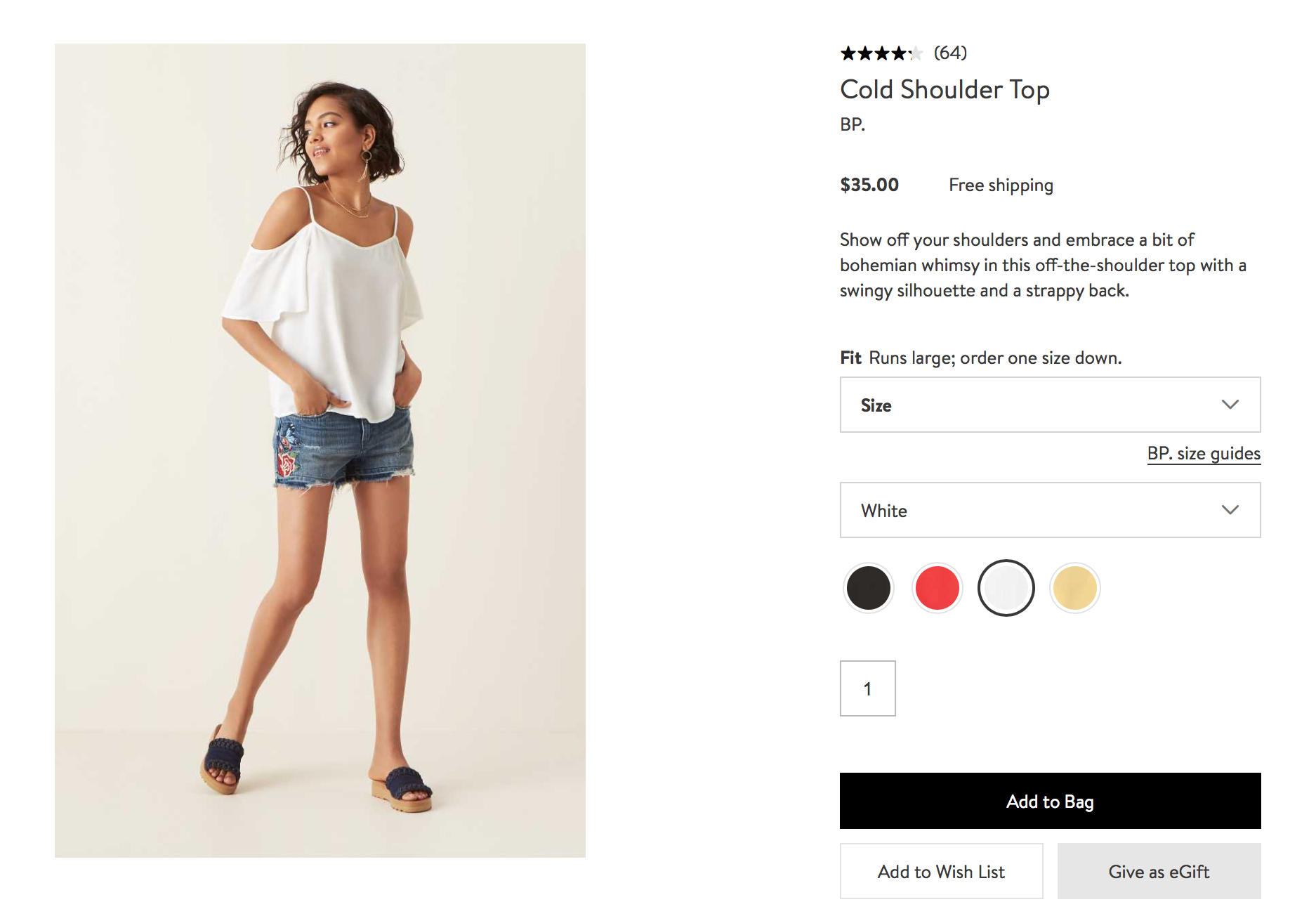 After I put everything on, I look myself in the mirror.. I CAN SEE MY NIPPLES!! The gel petals are not opaque at all – It is somewhat sheer. This made me not able to wear a good chunk of the clothes that I brought. I had to go shopping (I quite enjoy this part actually haha) for things to wear.
So guys, lesson learned here is to always try new clothes on at home, with the bra that you plan to wear! Don't be like me to have to go shopping while vacationing. *wink wink*
Until next time. xoxo
Check out my other Europe travel diaries!
Bath UK Travel Guide
Venice Italy Travel Diaries
Santorini Travel Diaries