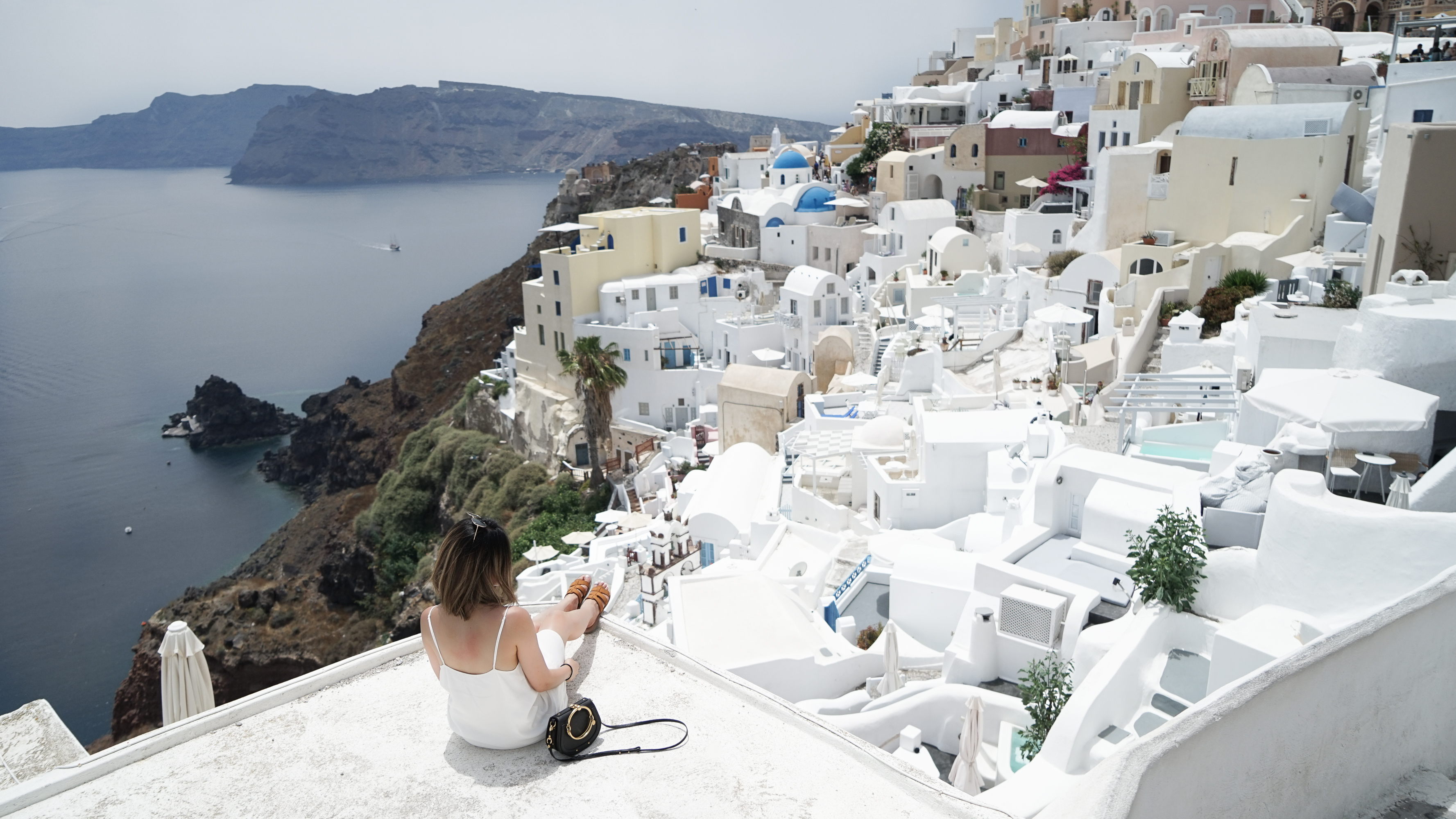 HELLO Santorini!
Santorini is the sort of place that you will need to trek your way here and decide if you love it. Drifts of whitewashed buildings against the blue sky that just take your breath away whenever you see the photos on the internet. The four of us Santorini-first-timers spent almost a week in Santorini because we wanted to thoroughly enjoy everything this town has to offer.
It was a struggle deciding which part of the island to stay – do we want the hustle and bustle of Fira? The quietness of Imerovigli? Or the famous romantic sunset of Oia? We inevitably decided to split our stay on the island between Imerovigli and Oia, 3 days each. That way, we get to experience the serenity of Imerovigli and the views of Oia. I wasn't entirely in love with our hotel in Imerovigli so I won't name the place here. There was nothing wrong with the hotel, just not something I'd rave about. Our cave hotel in Oia, on the other hand, we LOVED it!! Highly recommend our Oia hotel, Pezoules. I will write another post about the Pezoules soon.
For most of us, going to Santorini is a big trip, once-every-so-many-years kind of trip. Lots of researching and homework-ing go into planning. Here I list some tips that you will find useful when planning your trip to this beautiful gem:
When you are booking hotels and reading through all the reviews on Trip Advisor, you will find that almost every hotel has killer views. That's because if the hotel is located on the coast, it WILL have good views. Keep in mind that the west coast of the island is cliffed, not sand. If you like your views with ocean only, choose the hotels that are lower on the cliff so you only see the ocean. However, this also means you'd have to walk further down the slope every time you go back to your hotel – probably not a good idea for someone who has bad knees. If you love your views with some houses and ocean, pick the hotels that are further up the cliff. These are also closer to the main roads.
BOOK EARLY. I cannot stress this enough. If you are going during busy months (May to Sep), book early! By early I mean at least 6-9 months ahead. Santorini (especially Oia) is a popular place. Hotels go super duper fast!
Wake up early to get the photos you want, especially in Oia. We woke up early one day hoping to get a good shot with the blue domes. We got there at 7:30 am – not nearly early enough. I'd say you have to be there at least 6:30 am, if not earlier, to have the blue domes all to yourself.
The roads at Oia, Imerovigli, Firostefani and some Fira are pebble roads. Wear easy to walk shoes if possible. For beautiful photos with heels, I'd bring them there to change. Walking on pebble roads with heels is not fun.
Bring lots of sunscreen if you are going during summer! Santorini has plenty of sun during summer so make sure you are protected.
Be prepared to see lots of tourists. I know, I know, too many tourists is not a good thing. However, Santorini's beauty is not a secret! Everybody wants a piece of it. You will have a better time if you can forget about the tourists.
SKAROS ROCK – such a beauty! We hiked up the Skaros Rock during sunset. It is a breathtakingly beautiful hike – you get to take in all the views of the ocean, the island, and Imerovigli. I recommend hiking Skaros Rock during either early morning or at evenings because the sun can get quite overwhelming. If you go during sunset, make sure you schedule enough time for the hike back to hotel before it goes dark. There are no street lights along the pathway so it can get dangerous hiking down after the sun has set.
One thing that I wasn't so fond of about the busy towns (e.g. Fira, Imerovigli, and Oia..etc) is the food. Because the busy towns are so touristy, the restaurants become westernized. You will have to go out of the busy towns to get better (and cheaper) Greek food. We have been to other parts of Greece, Crete and Athens, and the food was generally much better than Santorini.
As I mentioned above, Santorini is the sort of place that you will need to go to decide if you love it. For some, it's too commercialized and too crowded. For others, it's paradise on earth. I personally enjoyed my time there because the view was just ahhhmazing, and I LOVED the sun!
There is so much I'd love to share about this place that it's too much to summarize in one post. Feel free to message/email/Instagram/DM me if you have any questions about Santorini! I will definitely help out.
Oh, my favorite photo is the last one. Scroll down to see! <3
Until next time, gals.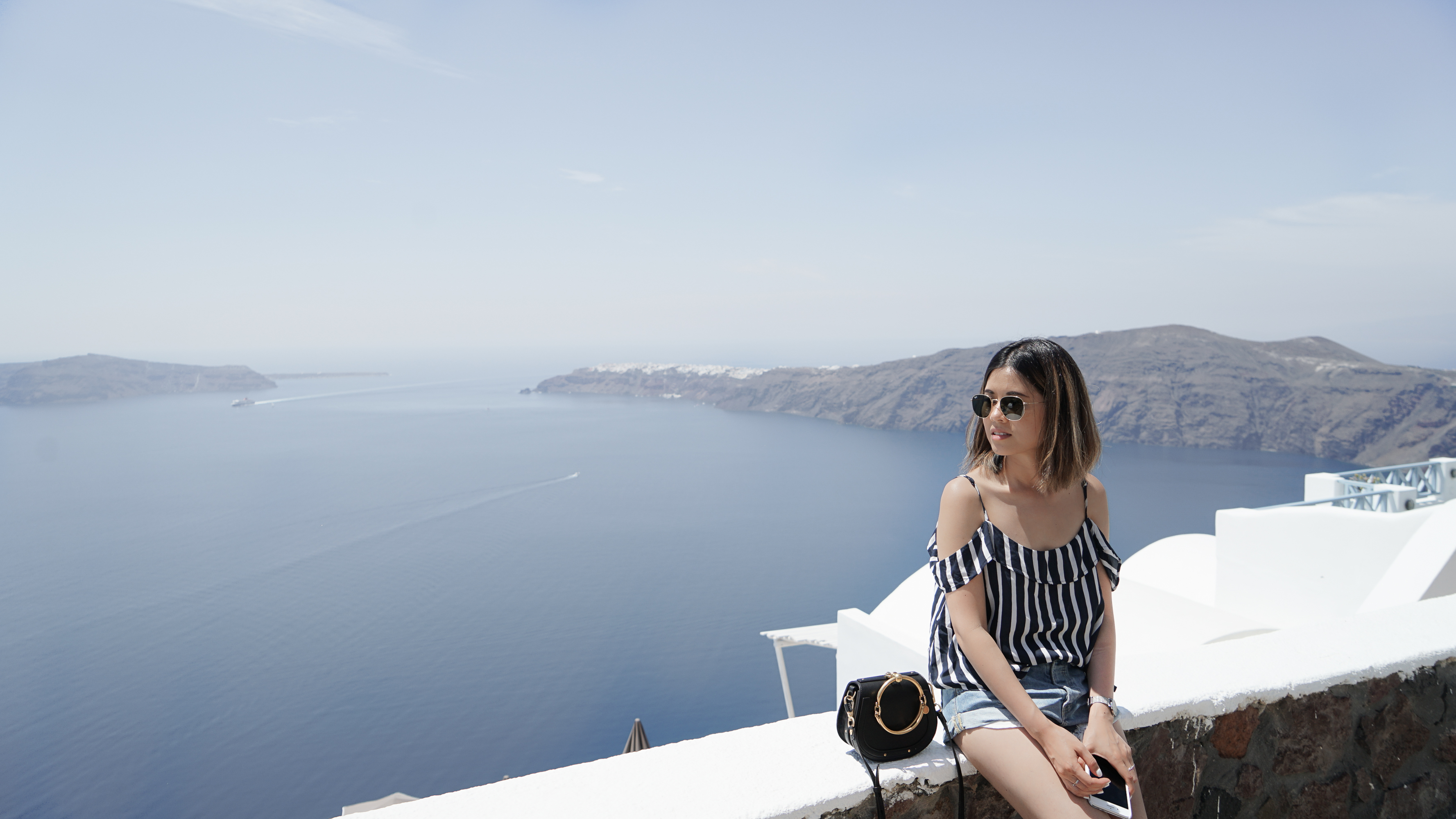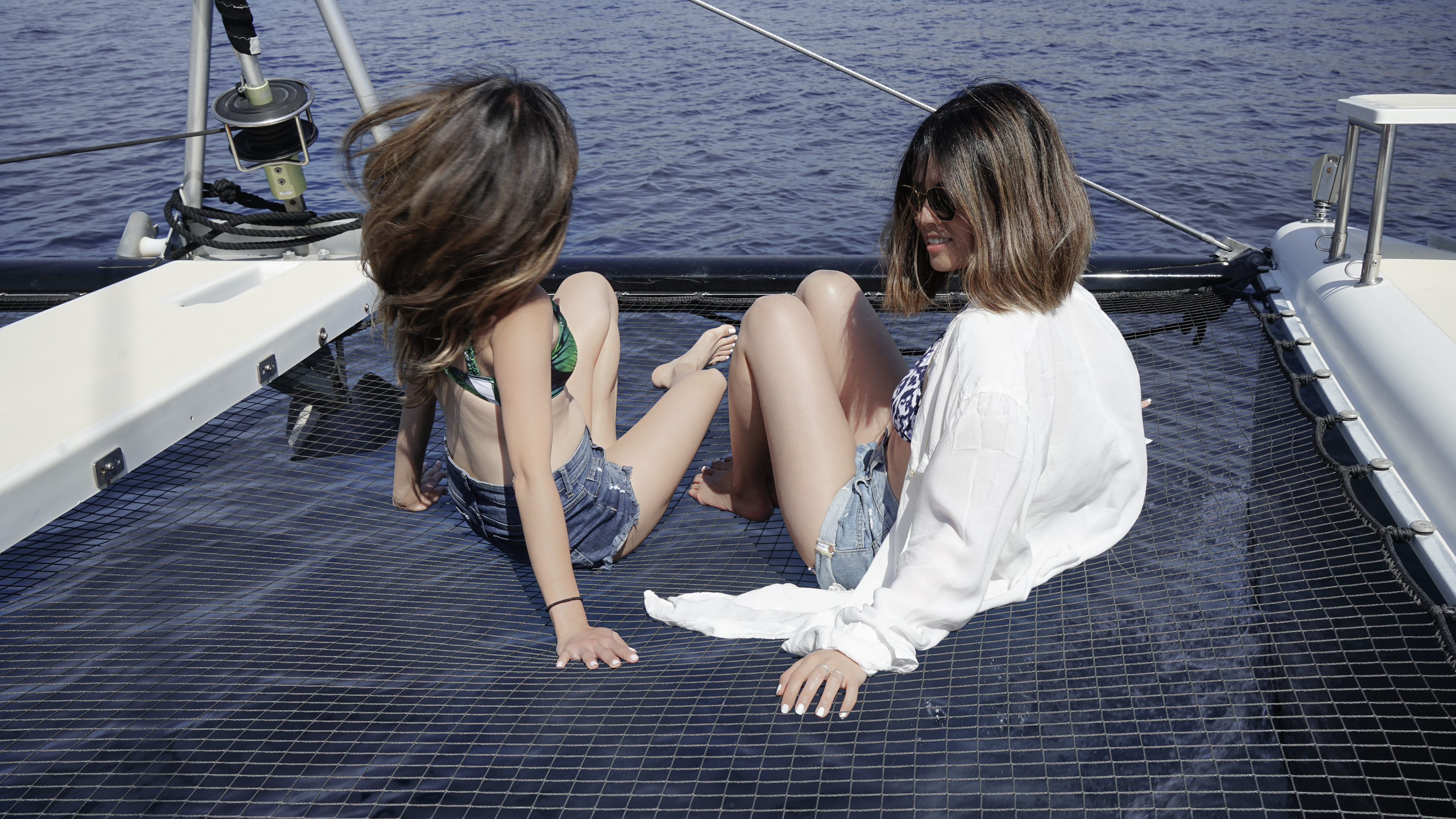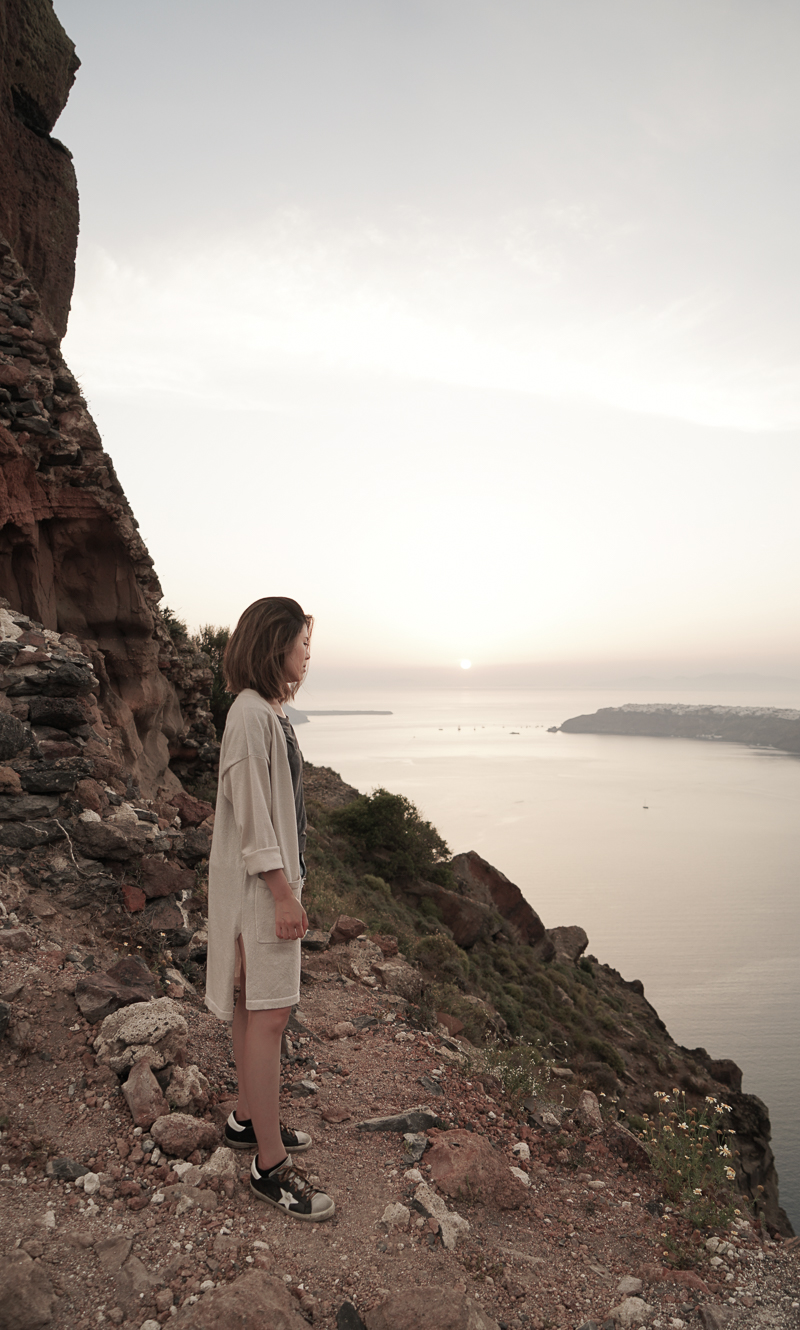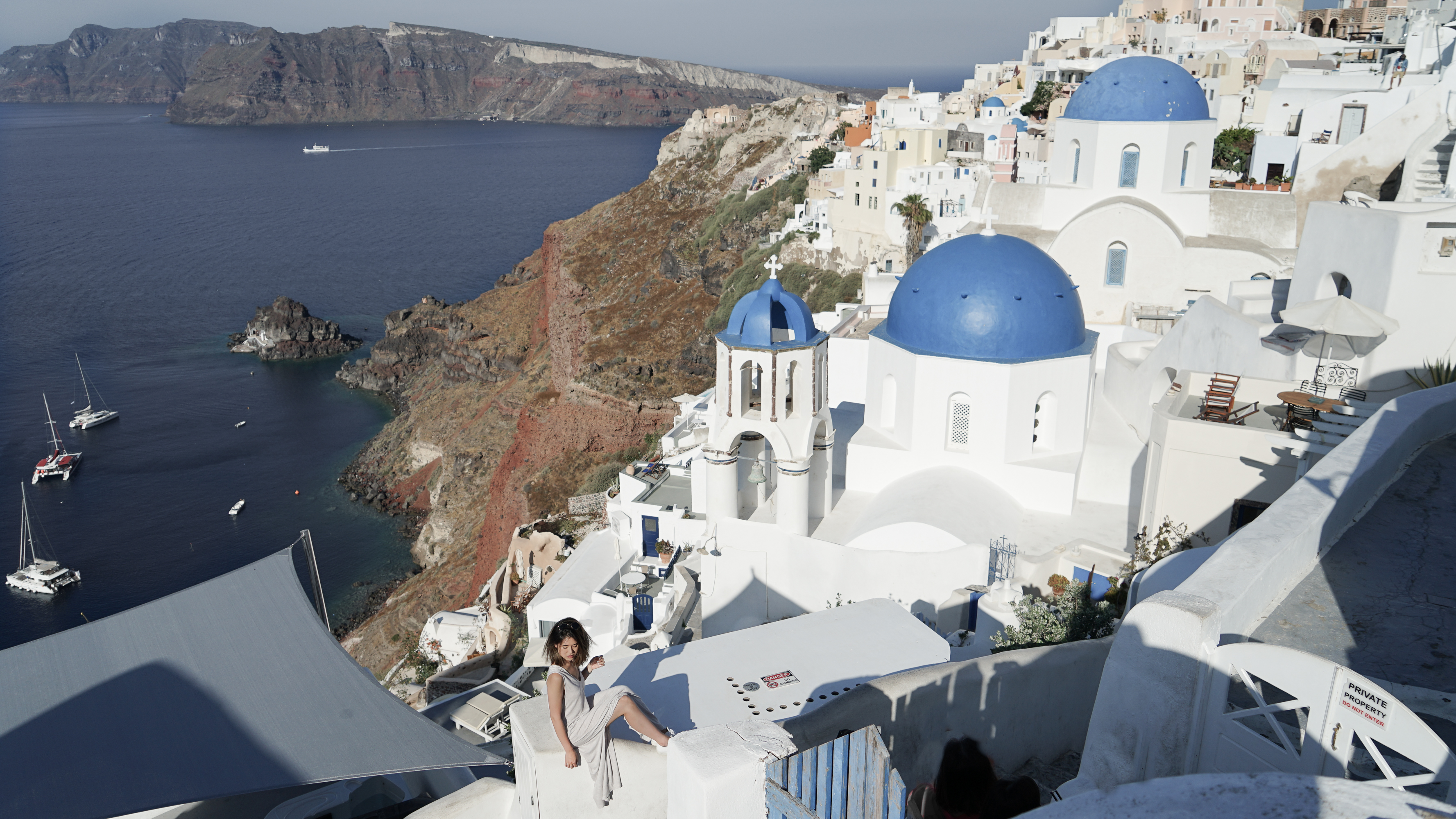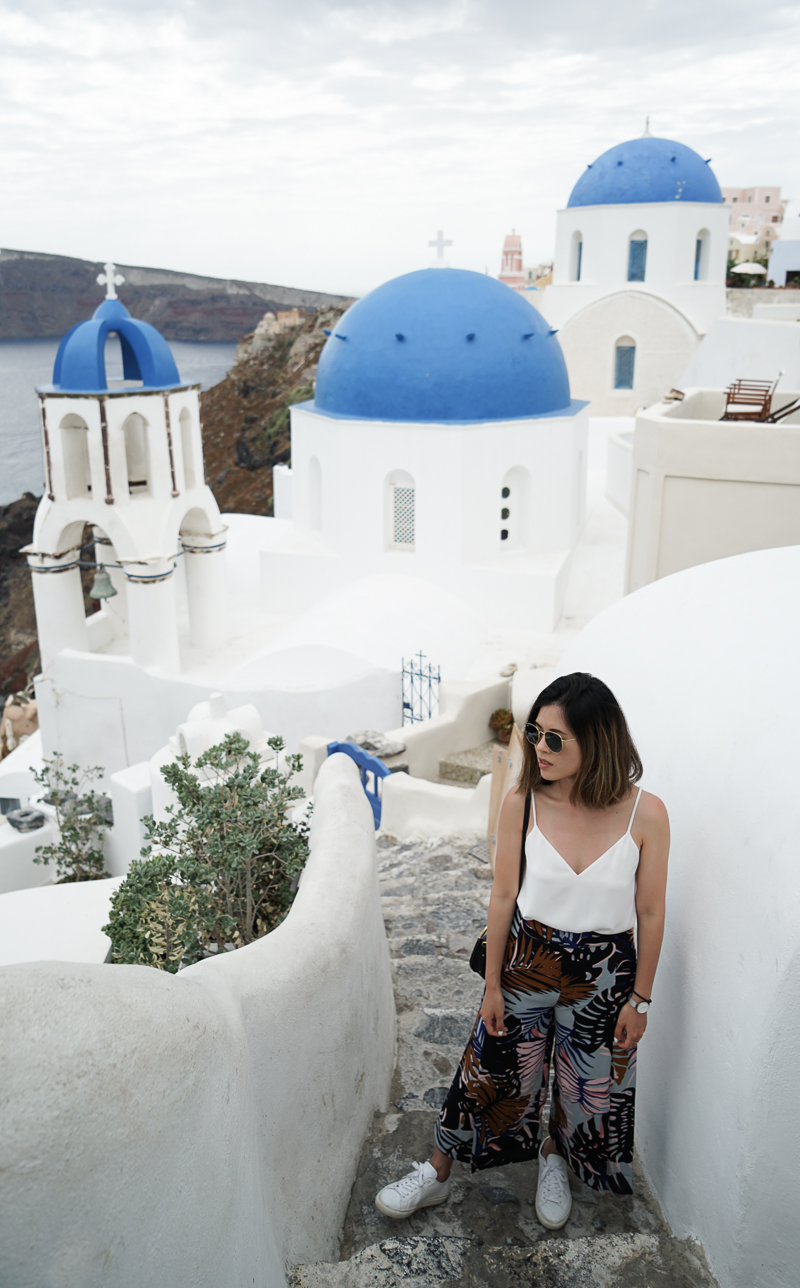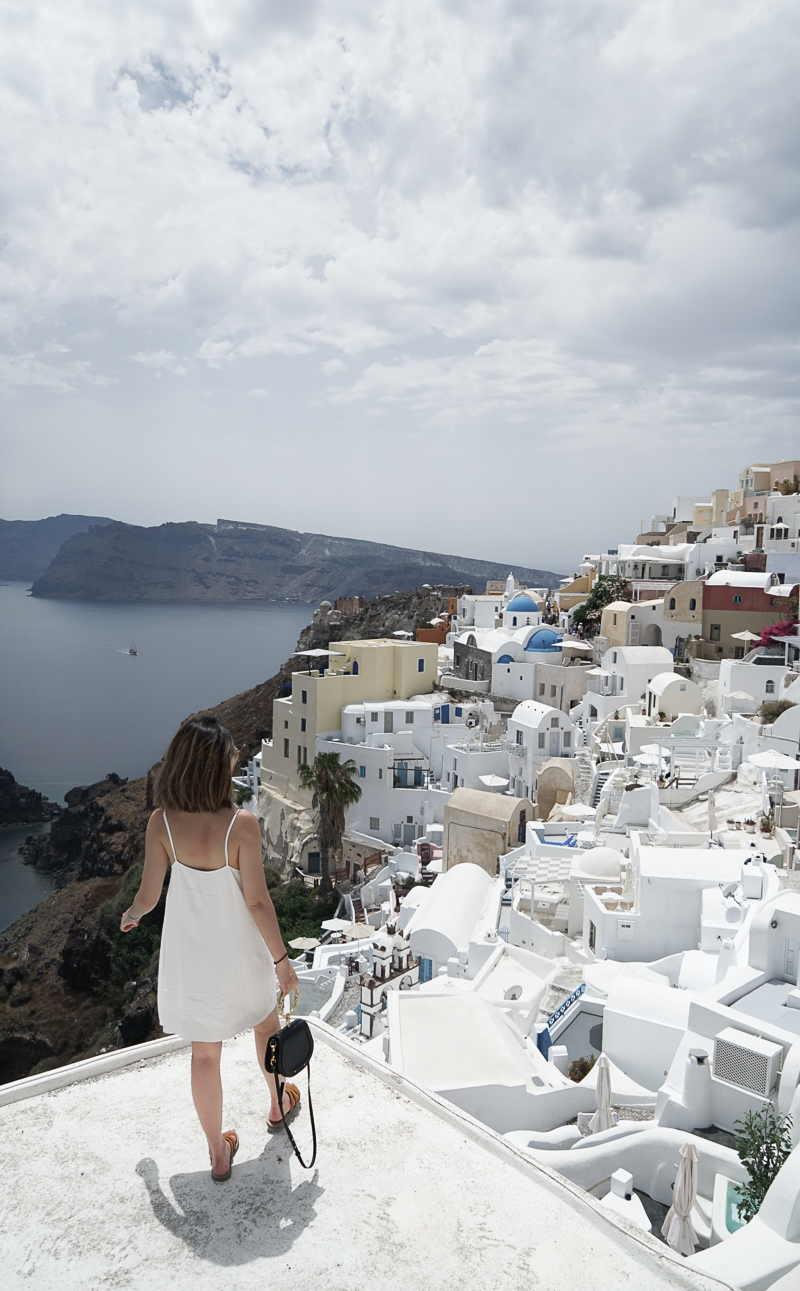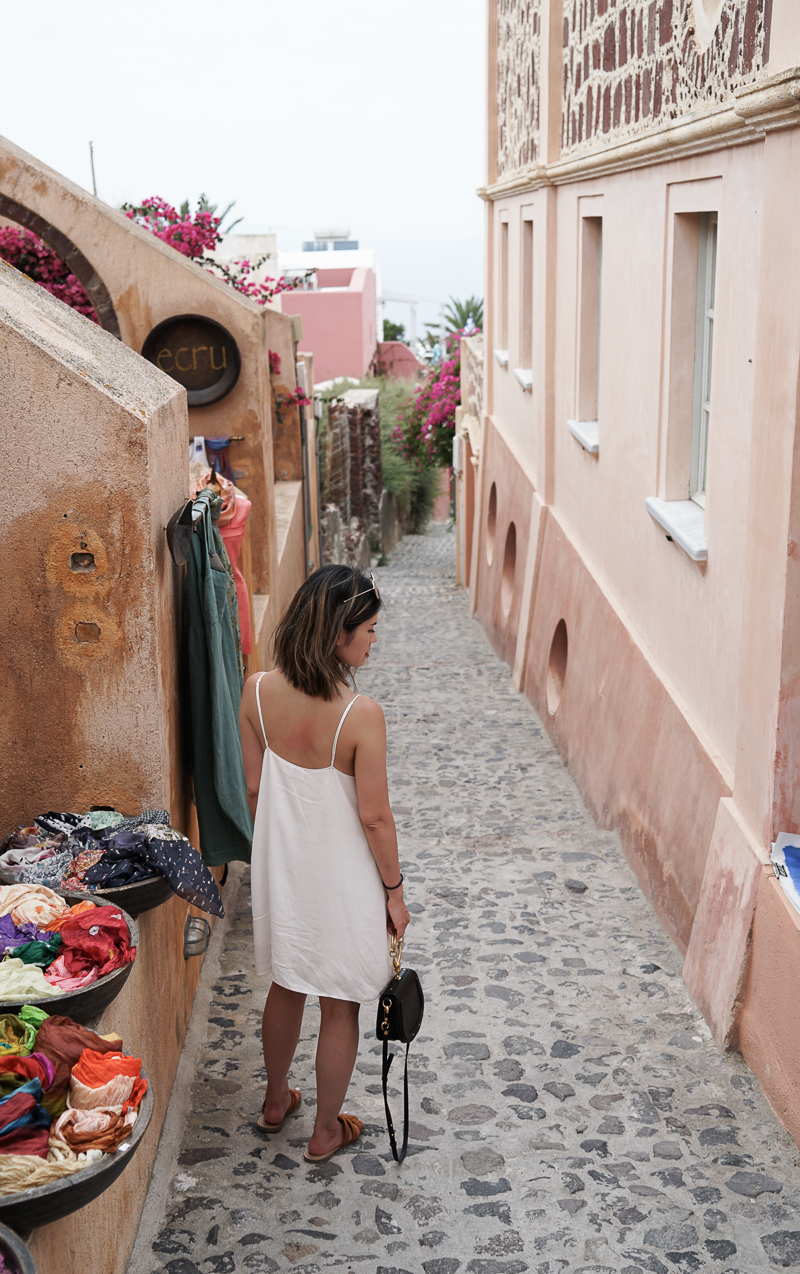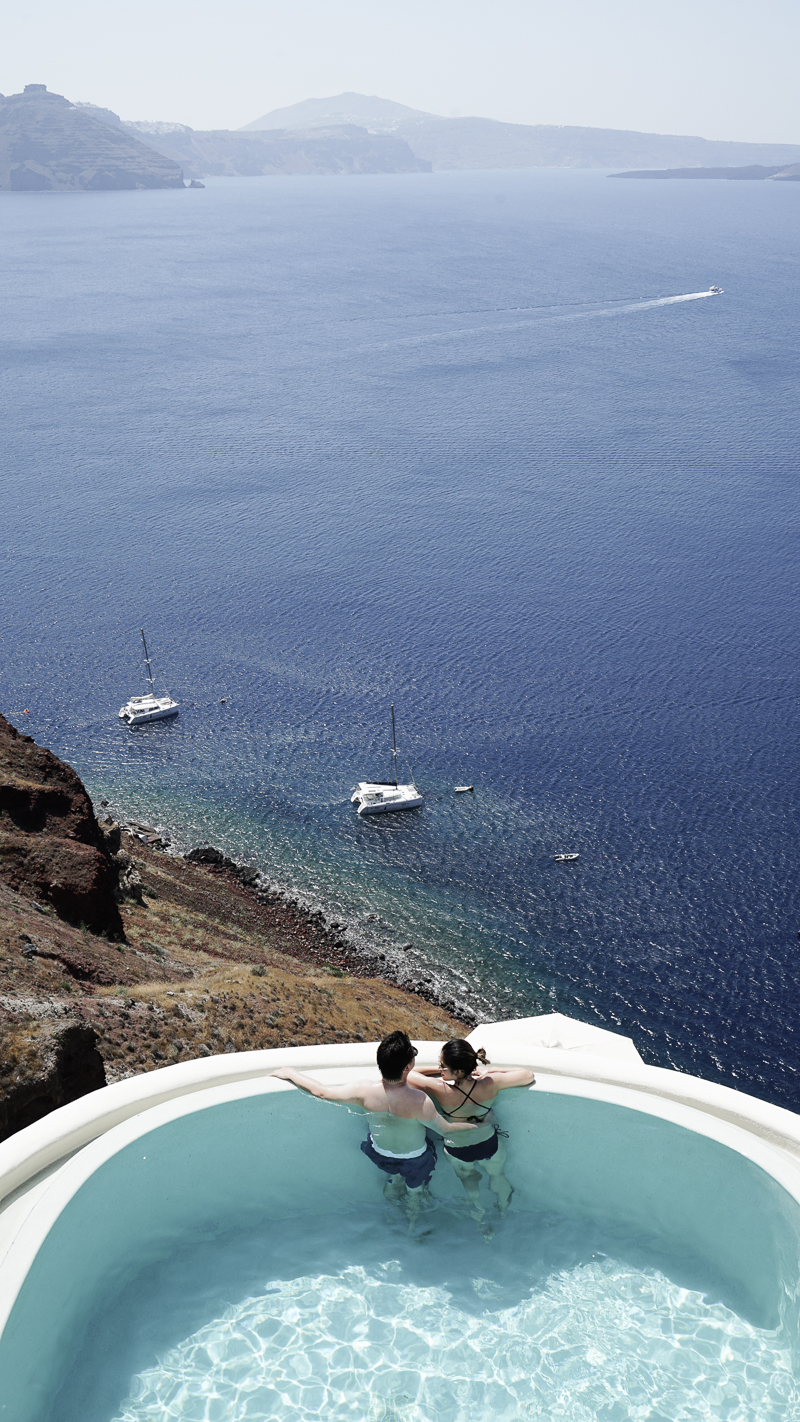 Check out my other Europe travel diaries!
Tricks to Pack Neatly and My Mistake
Bath UK Travel Guide
Venice Italy Travel Diaries